Updated: Apr 16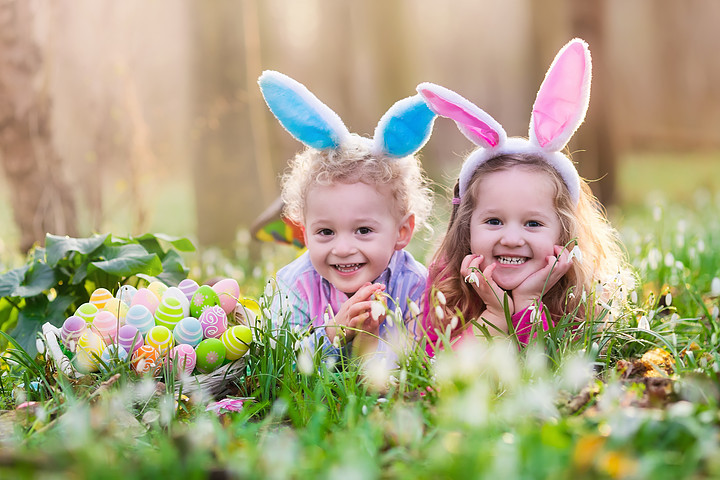 As a kid, Easter is one of the most exciting weekends for me. It is a weekend filled with adventurous Easter egg hunts, feasting on sweets and lots of family bonding! Although Singapore is not huge on Easter as with Halloween or Christmas, I still enjoy planning and celebrating this day with some simple crafts and some Easter themed activities to spice up our family outing.
Here are 12 sure ways (in no particular order) to have an epic Easter weekend in Singapore with kids!
1) Making an Easter Sock Bunny
Other than DIY-ing Easter Eggs, making an Easter sock bunny is a more practical thing to DIY as it can be kept as a decoration! This is a no sew method of creating a sock bunny so its kids friendly!
You will need:
 A pair of scissors
 Tape( though not necessary)
 A few cups of rice( Although, using grit can be a good option)
 Twine
 A sock
 A ribbon
 A marker
Step 1:
Fill your sock with rice. (From the toe portion to heel portion)
Step 2:
Make sure the toe portion of the sock has more rice than the heel portion
Step 3:
Use the twine to tie ankle part of the heel. This will distinguish between the head and the ears. Then use the ribbon and the twine to tie the middle of the head and body.
Step 4:
Cut the remaining parts of the sock above the head to oval shape to make it the bunny ears
Step 5:
Use the marker to draw 2 small dots on the face of the bunny and draw an "X" as the mouth and there you have it! Your very own easter bunny! You can also spize it up with different patterned sock!
Source: https://www.youtube.com/watch?time_continue=77&v=giqTWcq6nFk
2) Easter Egg Hunt
What is Easter without Easter egg hunt! It is the highlight of every child's Easter. To keep things fresh and fun, here are 10 ideas on things to put in your Easter egg hunt besides candies!
1. Stickers
2. Temporary Tattoos
3. Fidget Spinners
4. Toy Car
5. Glow Stick
6. Goldfish crackers
7. Jelly bands
8. Hair ties
9. Earrings
10. Slime

3) Easter Camp
Think that easter egg hunts and DIY is rather repetitive for your kids? Sign your kiddos up for an easter camp! Camp Asia offer camps that are engaging, convenient and safe for your child. All the camps are designed to support your child in thriving, developing new interests and learning new skills, as well as making new friends! They are having Easter themed camp running from April 1-5 and April 8-12. Visit their websitefor more details!
Source: https://unsplash.com/photos/QF6zmqnZsKI
4) Easter Brunch
We all know the importance of gathering around the table during Easter. If whipping up a traditional Easter Dinner is not your forte, bringing the kiddos out for some Easter Sunday brunch is definitely a good family outing alternative. Some of the cafes that I recommend for this special day include:  
Address: 39C Harding Rd, Singapore 249541
Website: https://www.thewhiterabbit.com.sg/
Address: 66 Kampong Bugis, #01-01, Singapore 338987
Website: http://kilokitchen.com/camp-kilo-charcoal-club/
Carrotsticks and Cravings
Address: 75E Loewen Road, Singapore 248845
Website: http://carrotsticksandcravings.com/
Source: https://unsplash.com/photos/0tmbwUimis4
5) Shangrila Hotel's Enchanted Chocolate Garden Easter Celebrations
Easter Brunch (at Origin Grill & The Line), handcrafted Easter goodies (at Shophouse), Mushroom Chocolate Workshop, Enchanted Chocolate Garden Show as well as exciting Easter Egg Hunt on Easter Sunday (for hotel guests), there is something for everyone!
For more details, click here.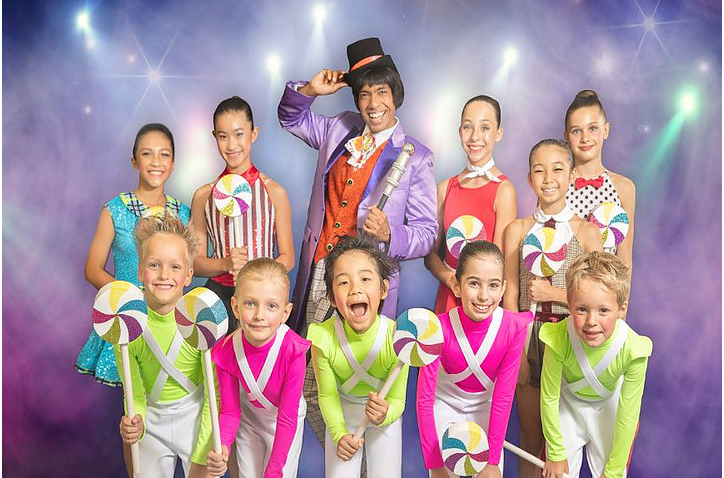 6) Organise an Easter Playdate
As most families in Singapore have 2 or less kids, it can get boring really quickly for the kids. One of the ways to keep things exciting is inviting their playmates from school over for a Easter Playdate! I'm sure all parent would like a fellow parent to help plan the perfect Easter weekend for their child! Here's what an ideal easter playdate looks like to me:
Easter Service
Easter Craft
Tea Break – i like the serve some Italian Easter Sweet Bread (Learn how to make it
here) or Italian Savory Easter Pie (Learn how to make it here)
Easter Egg Haunt
Easter Games:
Easter Bunny Hop Race:
Get the kids to race by hopping from Point A to Point B
Easter Eggs-ercises:
Write different exercises on slips of paper and put them in each plastic eggs. Each child will pick an egg and perform the exercise inside the egg! (This is the perfect energy burner!)
Easter bowling:
Collect some empty plastic bottles few weeks prior to Easter, add about half a cup of rice or beans into each bottle for added weight (you can even decorate the bowling pin to be bunny themed by drawing eyes and adding some ears with coloured papers), arrange them in an inverted "V" format, get a ball and there you have a DIY bowling game!
Egg and Spoon Game:
Place chocolate eggs on a spoon and transport it from Point A to Point B, the fastest Child wins
Source: Google
7) Watch a classic Easter Movie
After a tiring day of fun activities during Easter, crouching on the couch with a Easter movie on the TV playing sounds like a good idea! Some of my favorite Easter movies include:
The Dog Who Saved Easter
Hop
Peter Rabbit
Rise of the Guardians
8) Participate in Nature Walks
If you do not celebrate Easter and feel like doing something interesting or new during the Easter Weekend, this one's for you!
The Singapore National Parks organised guided national park tours (some are free!) to educate people about the vast flora and fauna that's available in our garden city. On Easter weekend, there are 2 free guided tours at Bukit Timah Nature Reserve and Sungei Buloh Wetland Reserve and an Orchid Garden Tour at Botanic Gardens that last for only an hour.
Visit their websitefor more details!
9) Easter in a park
The highly anticipated Easter in the Park begins with The Great Easter Feast in the Grand Marquee. Buffet highlights include fresh seafood, roasted traditional turkey breast, roasted lamb leg and ground masala spice wagyu beef meatballs. An array of mouth- watering vegetarian delights will also be available, including various Easter bunny-themed desserts.
Besides feasting at the dedicated kids' buffet station, participate in the Pixies Easter Egg Dash across the Garden Terrace, the Enchanted Garden Piñata Bonanza ,a Best-dressed Fairy and Pixie contest. There will also be a bouncy castle and other toys and slides at hand.
For more information, please visit their website.
10) Peranakan Museum
Find bunnies and other interesting animals in the galleries during an interactive guided tour. Don't forget to dress your best this Easter, put on a sarong kebaya or batik shirt along with your whole family. And don't miss the chance to personalise your artwork which you can bring back!
Visit their website for more details.
11) OWN Media Production with Cartoon Network (2019)
If your child is between age 13 to 18, love animation, cartoons or anything creative, this one's for you! Change the easter eggs and hunts for a unique and exciting once in a lifetime experience.
OWN Academy is teaming up with Cartoon Network again this year to provide an exclusive real world media production experience in a project based format with Cartoon Network and DC comic. your child will be mentored by Cartoon Network and DC comic producers and editors in creating their own cartoon. Hereare some of the works done by participants from the past year!
For more information on this event: Visit their official website.
12) Sesame Street is in Town
This year, Sesame Street will be celebrating their 50th anniversary in Universal Studios Singapore! Spend your Easter weekend in universal studios where sesame street will be having a birthday show with festive pop songs and a giant birthday cake. Visit Big Bird's Nest, Abby's Fairy Garden and sing and dance with Oscar the Grouch as he brings you the freshest beats from the streets. Then take a walk down Sesame Street and get cosy at Bert and Ernie's Apartment!
Check Universal Studios for more info!
13) Easter at Gallery
Dress up in your Sunday best for Easter fun at Gallery & Co's annual Easter Egg Hunt from 19-21 April. You can explore the National Gallery and enjoy some Easter-inspired desserts when the fun is done.
Location: City Hall Wing, Level 1
Cost: Free
14) Tiong Bahru Bakery Safari Easter Egg Hunt
What does a decent cup of coffee, plenty of green spaces to explore, an outdoor playground and Easter have in common? You guessed it, Tiong Bahru Bakery Safari is holding an Easter Egg Hunt for all little bunnies aged 10 years and below. Sign up on site at the Yellow Table and take part for a chance to win prizes.
When: 20-21 April
Where: Tiong Bahru Bakery Safari
Cost: Free
15) SAFRA Jurong Egg-mazing Race
Team up with the whole fambam to complete challenges and collect eggs at SAFRA Jurong's
Egg-mazing Race. Pit your skills to the test by racing remote controlled cars around a track,
feeding the Hungry Bunny, spot the hidden words in a photo and get ready to hopefully win
some prizes. Registration closes on 7 April, so sign up quick!
When: 13 April, 10am – 2pm
Where: SAFRA Jurong
Cost: $12 per Team (SAFRA Member), $15 per Team (Guest)
16) Sustainable Easter Fair
Enjoy some guilt-free shopping this Easter at the Sustainable Easter Fair. Shop from ethical and environmentally-responsible businesses for fashion, fair-trade organic produce, treats, and home decor. The kiddos will get their fair share of fun at an Easter egg hunt and art collage session held by Inspired Arts while you get your shop on!
When: 20 April, 12pm – 7pm
Where: Winestone, 30 Stevens Road, #01-09, Singapore 257840
Cost: Free
17) MuzArt Singapore Easter
Get artsy this Easter with snacks, games and crafts at MuzArt Singapore. Suitable for kids three years and up, your little bunnies will also be able to take home special Easter treats.
When: 13-14 April, 9am-1pm, 1-6pm
Where: 134 Jurong Gateway Road #03-307C, Singapore 600134
Cost: $5 per child (All materials included)