Reunion dinner has always been something I look forward to since I was a kid. It was the only time most of us get to indulge in traditional delicacies and snacks/chocolates/sweets without scolding from our parents! Traditionally, it is believed that food served during reunion dinner is an auspicious sign. The more premium the food, the greater the wealth the family is going to experience in the new year. With so many dine-out options available for reunion dinner, it is difficult to choose what is best for you and your family.
We have narrowed down 5 affordable yet tasty reunion dinner spots (in no particular order) you might want to consider:
1. Orchird Live Seafood
Reunion dinner will not be complete without seafood. Fish, scallops and prawns are staples for reunion dinner. Why not try lobster this year! Orchid Live Seafood Restaurant, the creator of the original lobster porridge, is one of the largest importers of lobsters in Singapore. You can expect the freshest seafood when dining here. Some of their vegetables like sweet potato leaves are also freshly plucked from their backyard!
For Chinese New Year, there are various set menus starting from $268 (for 4 pax) catered to different group size. More information on their CNY Set Menu can be found here.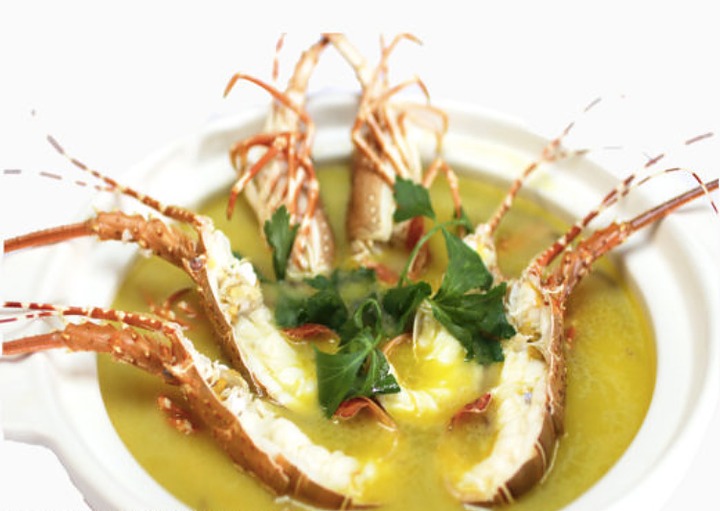 Orchid Live Seafood
12 Jln Kelulut, Singapore 809030
Tel: 648424952
2. Yi Jia South Village Seafood Restaurant
Yi Jia South Village Seafood Restaurant has been around for 25 years and it is one of my family's favourite dining spot. Their cosy interior, friendly staffs and affordable food are what keeps me coming back for more. Some of the dishes that I highly recommend include their creamy salted egg crab, shrimp paste chicken and dong po pork belly! If you are looking for a yummy, hearty and value for money place for reunion dinner, Yi Jia is a good option.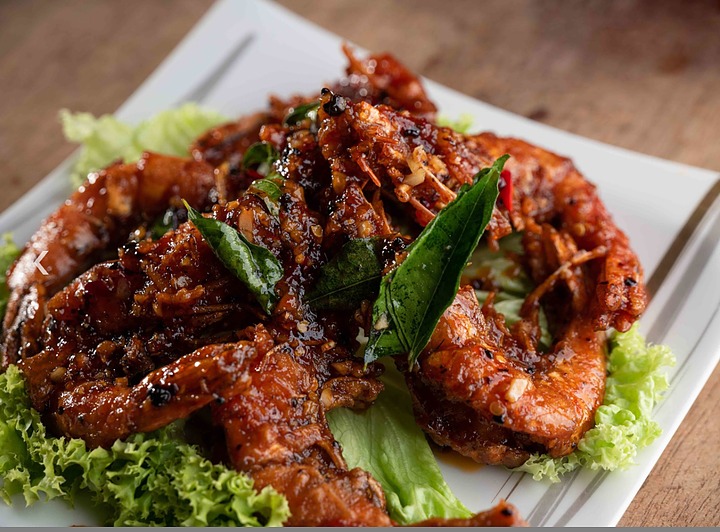 Yi Jia South Village Seafood Restaurant
552 MacPherson Rd, Singapore 368229
Tel: 6747 82633.
3. Prosperity Feast at Tiffany Cafe at Furama City Centre
If you are fickle minded and not sure what dishes you want for reunion dinner, a buffet is your lifesaver! The prosperity feast at Furama City Centre has something for everyone. On top of good food, there will also be live band performance, balloon sculpturist, roving mascot and cupcake-making to keep everyone entertained!
The feast begins from 18 January till 19 February 2019 and if you dine in even number, you get to indulge in a 1-for-1 promotion during this period of gathering except for 4 Feb. On 4 Feb, enjoy 20% off the first seating from 5.30pm to 7.30pm or 30% off the second seating from 8.00pm to 10.30pm. Some of the dishes to look forward to are Chinese oxtail with roots vegetables, fork-tender and flavourful, savoury daikon smoke duck crepes and glazed cheese mini lobster with wild mushroom.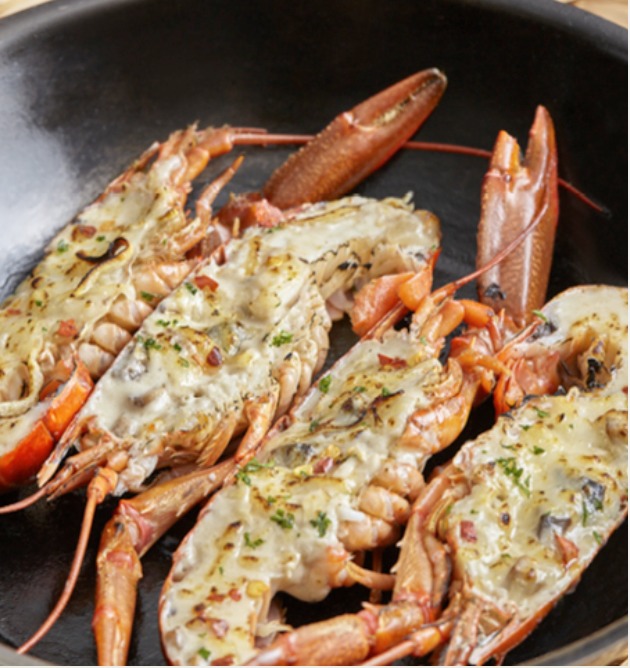 Tiffany Cafe at Furama City centre
60 Eu Tong Sen St, Singapore 059804
Tel: 6531 53663
4. Jinji Teochew Steamboat
If you are not someone that enjoys having 8-10 course meal, Steamboat is always a good idea. To me, one of the elements that make a good steamboat is the soup base. Jinji Teochew Steamboat is somewhere I find myself returning to because of their high-quality soup base that has been consistent since day one. The soup is boiled with chicken and shark bones over 5 hours to achieve a milky flavorful base for the steamboat items. Some of my must orders are their Pork Dumplings, Special Squid Paste and Fish Kway Teow.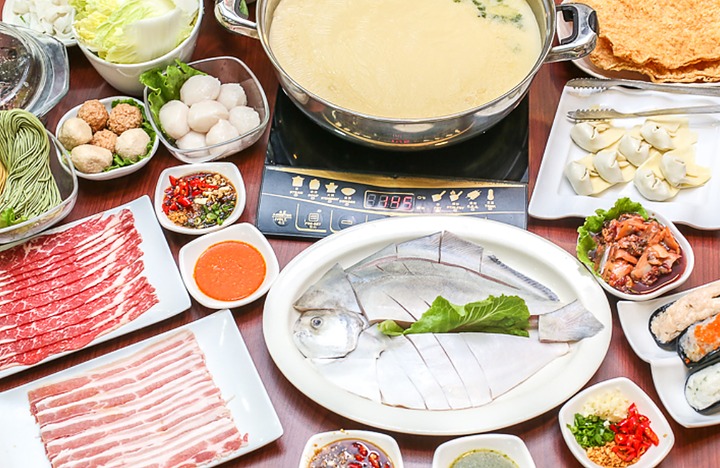 Jinji Teochew Steamboat
176 Joo Chiat Rd, Singapore 427447
Tel: 6348 8924
5. Full of Luck Club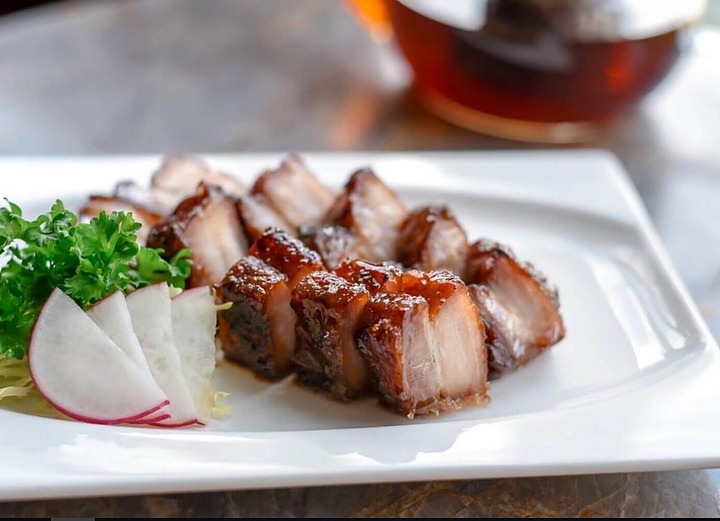 Full of luck club is a contemporary cafe that serves signature classic cantonese cuisine with a modern flair. The creator of full of luck club is inspired by the idea of their customers enjoying hearty meals with their loved one. Some of the bestseller the Braised Garoupa with Beancurd in Claypot, Crispy Kurobuta Pork Belly and Honey Glazed Char Siew. I particularly love how the name of the restaurant is so relevant to Chinese New Year!
Chinese New Year menu available for Reunion Dinner starting from $118 for 2 pax! More information here.

Full of Luck Club
Holland Village, 243 Holland Ave, Singapore 278977
Tel: 6208 6845
While reunion dinner is an important part of Chinese New Year and should be well thought through, we should not forget that Chinese New Year is also about spending quality time with family and loved ones. No matter what cuisine or dishes we are having, it is the company that matters the most.