Children's Day is happening in a few weeks time! Are you ready to bring your kiddos on a full day of fun filled activities? Check out below list of activities that are both educational and fun for your kiddos!
SCI-KIDS at SAFRA Jurong

Turn your child into a little scientist on this special day! Enjoy a knowledge filled afternoon of scientific shows and experiments that will pull your curious little ones into the fascinating world of science. Some of the highlights of the event include hands-on experiments with professional guidance.
Date: Sat, 5 October 2019
Time: 2pm – 5pm
Venue: SAFRA Jurong
Fees: Free (SAFRA member); $2 (Guest)
Register here.
Octoburst! 2019 – A Children's Festival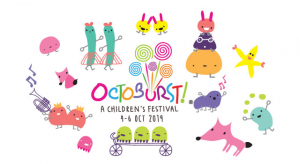 Octoburst is back again with yet another kids festival! This year, you can expect a line-up of interactive performances from around the world and workshops that encourages play and family fun. One of the line-up I am particularly drawn to is Cerita Anak (Child's Story) where audiences are able to choose experience through 2 different perspectives:
The inner audience (Passenger) is made up of child and adult pairs who enter the boat as passengers and fully participate in the work.
The outer audience (Villager) is made up of other family members and older children. They are seated in a typical theatre seating arrangement and watch the work as a piece of theatre.
Date: 4-6 October 2019
Venue: Esplanade Theatre
More info here.
Jewel Changi Airport – Canopy Park & Changi Experience Studio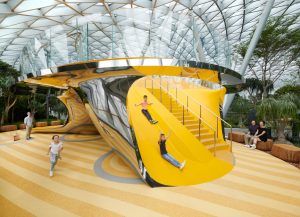 You may have missed our September giveaway, but you can still bring your kids to Jewel Changi Airport for some fun! More details here in our previous article.
Bouncy Paradise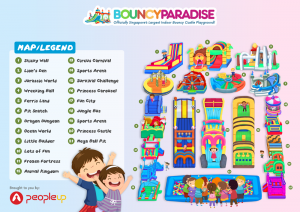 Let's be honest, bouncy castles are the best to diminish the excessive amount of energy in our kids. Treat your kiddos to a full day of jumping, bouncing and endless laughter at this mega bouncy castle playground featuring 20 huge bouncy castles and 1 mega ball pit for visitors.
Dates: 7th September to 06 October 2019
Location:200 Pandan Gardens (PeopleUp Enrichment Hub)
Opening Hours:
10am to 9pm (Saturday/Sunday)
10am to 9pm (Children's Day 4th Oct)
Fees: $10 for unlimited play!
More info here.
Gateway Kids Club
Take this Children's Day as an excuse to bring your kiddos to this weekly kids programme that includes storytelling, arts and crafts, and free play activities, as well as parenting talks and workshops where you get to meet and mingle with other fellow parents!
Gateway Kids Club exposes your kids in activities centred around performing arts, visual arts, music or dance which are imperative for early child development.
Dates: Every Saturday 9am – 1pm
Location: 3615 Jalan Bukit Merah Singapore 159461
More info here.
Floating Utopias
If you have older kids, Floating Utopias is one enriching activity to do with your kids this children day as you gain insight into how inflatable objects have opened up new technological possibilities through history and explores how this pivotal invention shaped the way we understand the world and our place in it. Don't forget to take pictures with the adorable inflatables!
Dates: 25th May to 29 Sept 2019
Location: ArtScience Museum
Fees: $10
More info here.
Home of DinoQuest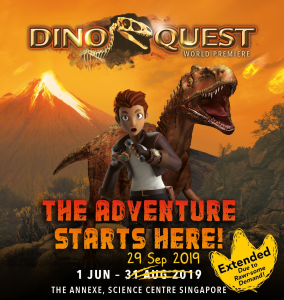 Is your kid a fan of Jurassic World or Barney? Discover how different fields of science work together in a real-life dinosaur expedition across seven thematic zones that promise a multi-sensory experience like no other! Get transported into a long extinct world of dinosaurs, solve the ancient secret of dinosaurs and while learning more about the science of palaeontology and the process of fossilisation.
Dates: 1 Jun – 29 Sep 2019
Location: Singapore Science Centre (The Annexe)
Fees: $18/ adult, $15/ child, $52/ family
More info here.
Singapore Zoo, River Safari and Jurong Bird Park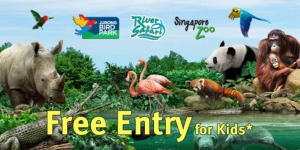 Singapore Zoo, River Safari and Jurong Bird Park are offering 1 complimentary child admission with purchase of 1 full paying adult ticket for the month of October. On top of this special promotion, there are many special events lined up for the month of October such as the Quest for River Gems at River Safari where you get to learn fun facts about River Safari friends as you participate in River Gem Trail and win limited-edition tokidoki x River Safari pin if you complete the trial!
Dates: 1 – 30 October 2019
Location: Singapore Wildlife Reserve Parks
Fees: Varies
Gardens by the Bay 

Rhododendron is referred to as the King of Shrubs since they are regarded by many as the best flowering evergreen plants for the temperate landscape. This October, Gardens by the Bay is showcasing Rhododendron for the first time with over 80 varieties of rhododendrons in white, yellow, orange and red, spot the Gardens' adorable bear mascots soaking up the great outdoors. This exhibition will definitely create colourful memories for your kiddos this Children's day.
Dates:  27 Sep 2019 – 28 Oct 2019
Location: Gardens By The Bay
Fees: $8-12
Children Biennale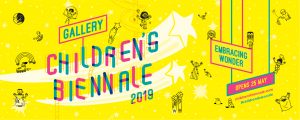 Did you have a chance to bring to kiddos to the ever famous Children's Biennale this year? This year's Children Biennale features 11 imaginative artworks that include activities such as composing your own tunes, braiding giant tresses, wandering beneath massive lanterns, popping into a dome, and more. I particularly enjoy the "chance operations" exhibitions where we get to compose our own melodies using ping pong ball!
Dates: Now till 29 Dec 2019
Location: National Gallery
Fees: Free for Singaporeans and PRs