Updated: Mar 21
As busy Mummies, we may not have time to blow-dry or style our hair before rushing out of the house. We usually do a simple ponytail or bun-up (for long hair) or keep short hairstyle instead. Needless to say, easy to maintain hair is the most convenient and manageable. With a variety of innovative hair treatments to choose from in the market with varying degrees of effectiveness, Mummies now have options to transform hair texture to become more beautiful & youthful! The latest Collagen Hair Treatment that produces visible after-effect, is the treatment to go for! And we tell you why:
What is collagen hair treatment about? The Collagen Hair Treatment is an effective hair treatment designed to visibly transform hair instantly. It continues to improve hair texture and helps to reduce hair damage and repair hair over time. This treatment softens hair and creates dewy-like hair texture. The star ingredient is Aqua Collagen which has a long-running reputation as the foundation for beautiful skin and building strong connective tissues for a more youthful look! It is infused with a fruity scent to create a soothing experience to relax and unwind after a long day.
Aqua Collagen has smaller peptides that are better for absorption. The collagen penetrates the hair shaft better, due to it's smaller molecule size and is ideal for hydrating hair and giving that bouncy and supple look!
The fruity accent elevates the experience by invigorating your senses with its refreshing aroma to stay relaxed and create a pleasant experience during hair treatment without any of the chemical odours.
Using advanced technology to uncover hair anatomy; CMC concentrate is a ground-breaking ingredient discovered to mend the damaged surface layer of the hair to create bouncy and soft hair to restore broken bonds and keep hair moisturised.
Who is it for?
This is suitable for dry, porous and stiff hair, which helps to soften hair and restore the lost hair proteins after doing chemical services.
Editor's Note:

Having tried a few other types of hair treatments which weren't as effective as marketed and disappointing, I was initially rather skeptical about the Collagen Hair Treatment. However, to my pleasant surprise, it tamed my naturally wavy, thick and frizzy hair! My hair has become smooth, softer to touch, silky and (much) neater. I like that it does not have strong after-treatment smell too. So glad that I tried it. Now all I need to do is just brush my hair and I'm ready to leave the house! Perfect for busy moms like me!< PROMOTION >Quote "Parent & Child" to enjoy 15% off (before service charge and taxes) the Collagen Hair Treatment @ Mi The Salon. On top of it, enjoy additional 5% off for every friend referred for the same treatment (Up to 8 people within a span of 6 months).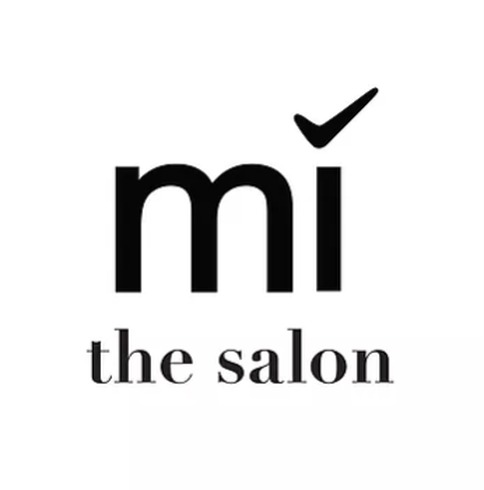 About Mi The Salon:
Mi The Salon is a lifestyle concept salon that sets trends using colour and techniques to contour hair and empowers women to look beautiful and feel confident.