Thus Coffee is a neighbourhood cafe along upper Thomson Road that has been gathering great reviews since their opening in 2018. The interior of the cafe is pretty basic, lined with wooden tables and chairs, giving me very cosy vibes.
First look at the menu, they are not your usual big breakfast or eggs benedict kind of cafe. They offer an array of food that is suitable for people with different taste buds. There is also a wide selection of breakfast or dinner items! Two dishes that stood out are the hearty chicken stew and baked eggs on toast; both of which are very rich in flavors and delightful.
The Hearty Chicken Stew ($16) is served with a huge piece of chicken leg, potatoes, onions and celery. The chicken leg is fall of the bone tender, sauce was creamy but light on the palate. Definitely something i can finish by my own without feeling overwhelmed by the flavors. I love soaking the multigrain bread that comes alongside the dish in the stew! Great choice if you are craving for something warm and comforting.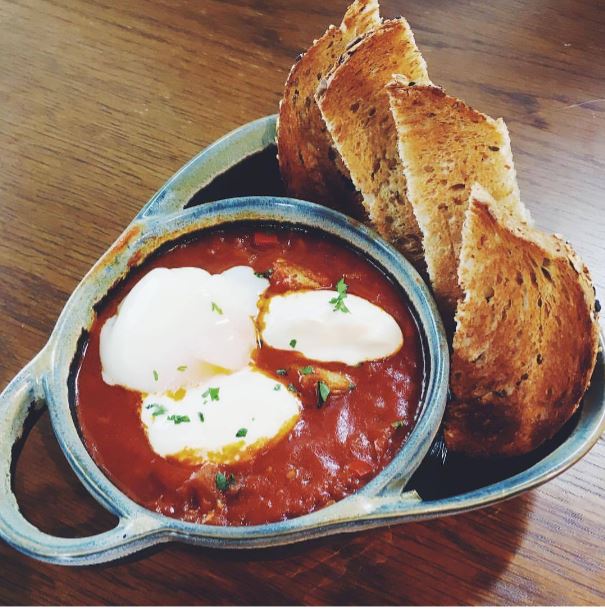 The Baked eggs and Toast ($14) is another of my favourite! The light spiciness and tanginess of the tomato stew is particularly uplifting to me. The sausage chunks elevated the dish with a touch of savouriness and texture. Also, sous vide eggs? Yes please. This simple dish definitely hits all the right spots for me.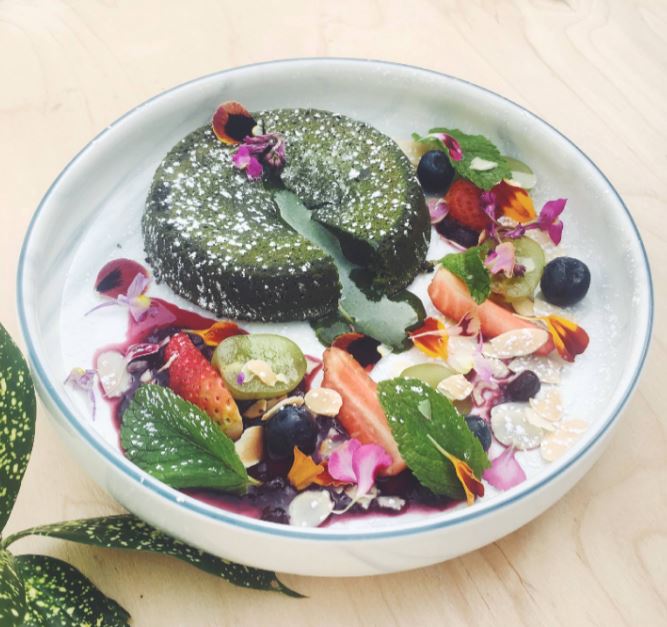 Being the sweet tooth that I am, I have to give the Berry Matcha Lava Cake ($15) a try. The lava cake is made from Japanese matcha powder which has a blend of bitter and sweet but not overpowering. The berries and fruits on the side balance out the flavor perfectly. Definitely a great way to end the meal on a sweet note.
Overall, it was a pleasant experience at Thus Coffee. They also do not charge GST or service charge, so if you are in the area, Thus Coffee is worth a try!
4 Jalan Kuras,
Singapore 577723
Daily 10am to 10pm