Who doesn't like to indulge in sweet treats? However, with the increased awareness in risk of diabetes as well as how sugar is bad for us, some of us have become more discerning in our diet and lifestyle. Well, good news is that with Camaca, you can now indulge your sweet tooth without feeling guilty!
Founded in 2012, Camaca was established in Taiwan for the sole purpose of creating healthy desserts without compromising in taste. That is why 95% of all Camaca products are sugar-free and also diabetic friendly. Today, Camaca is an international brand with outlets in Taiwan, Malaysia, Shanghai and Singapore.
Camaca specialises in 3 areas, Gelato, Chocolate and Coffee.
For gelato, Camaca is the 1st café in Singapore to put its gelato in a macaron shaped capsule. The capsule is then placed in a custom made machine to dispense the gelato out into a perfect single serving. The gelato is placed in a capsule form for 2 reasons;
Hygiene purposes – No unwanted particles can enter the capsule.
Improve gelato's texture – because no particles can enter the gelato, ice crystals do not form thus ensuring a creamy, smooth texture every single time.
Only the most premium ingredients are used in making Camaca's desserts. Examples include using durian from Malaysia, chocolate from Switzerland, vanilla beans from Madagascar, fruit puree from France and many more. Also, to ensure the best quality, all products are made locally in-house. 
For coffee, Camaca employs a special team of coffee bean hunters based in Japan to source only the best beans worldwide. With over 20 different bean varieties + locally roasted in-house, Camaca's coffee is truly a place for the coffee connoisseur.
We recommend these "must-try":
1) Musang King Durian Gelato – Using only 100% authentic Musang king flesh from Pahang Raub, Malaysia, Camaca's Musang King Durian is tested and proven to give the most loyal durian lovers a bang for their buck with its creamy, smooth and delicate flavour.
2) 82% Nama chocolate – Camaca's Nama chocolate comes in a few varieties. Most popular of which is definitely the 82% Nama chocolate. Camaca imports authentic chocolate from Switzerland to create this delectable treat. Its 82% Nama chocolate pairs perfectly with its coffee as you can enjoy the bittersweet taste of the chocolate with the crisp acidity of the pourover coffee.
3) Vanilla Cheese Roll – Combining authentic Madagascar vanilla beans and the finest French cream cheese, this sugar free delight will sweep you off your feet with its soft, moist, and creamy texture.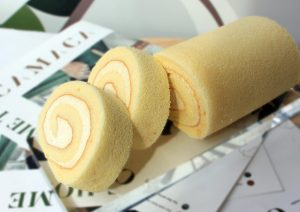 4) SG limited pour over coffee (Houseblend) – Camaca's SG limited coffee is a mixture of beans from South America, Brazil, Columbia, Indonesia and Ethiopia. Its flavor is a sweet, strong-bodied coffee with a nutty aftertaste.
Camaca is also a favourite hangout spot for celebrities with many local artists frequently patronizing the store.
It is a place for anyone who wish to enjoy the pleasure without the pressure. Truly guilt-free indulgence.
CAMACA Cafe Singapore
Address: 9 King Albert Park Mall, #01-11/12, S(598332)
Opening Hours: Monday – Friday: 11am – 10pm, Saturday/Sunday: 10am – 10pm
Contact: 6904 3811
CAMACA is a brand selling only healthy gelato, desserts and specialty coffee, with sustainability, sincerity and joy at heart.