Updated: Mar 20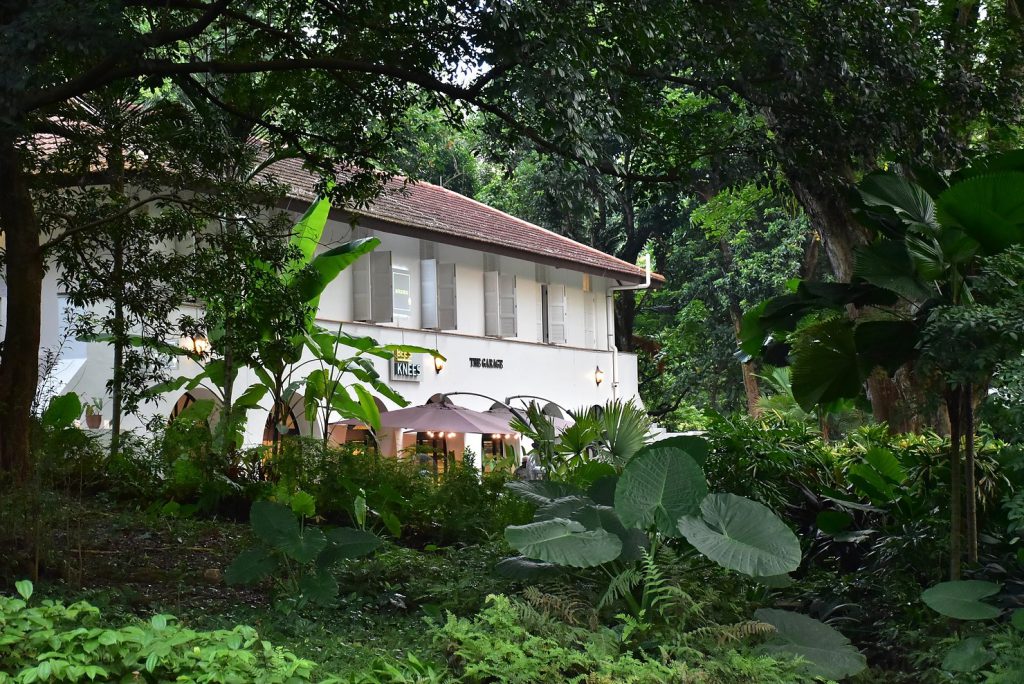 Experience a bontanical adventure and an enchanting Christmas surrounded by a lush greenery of flora and fauna rooted in rich colonial history. With Chef Sujatha Asokan steering the kitchen, Botanico has taken on a bistro-style menu with contemporary European roots in technique, and with Asian inflections.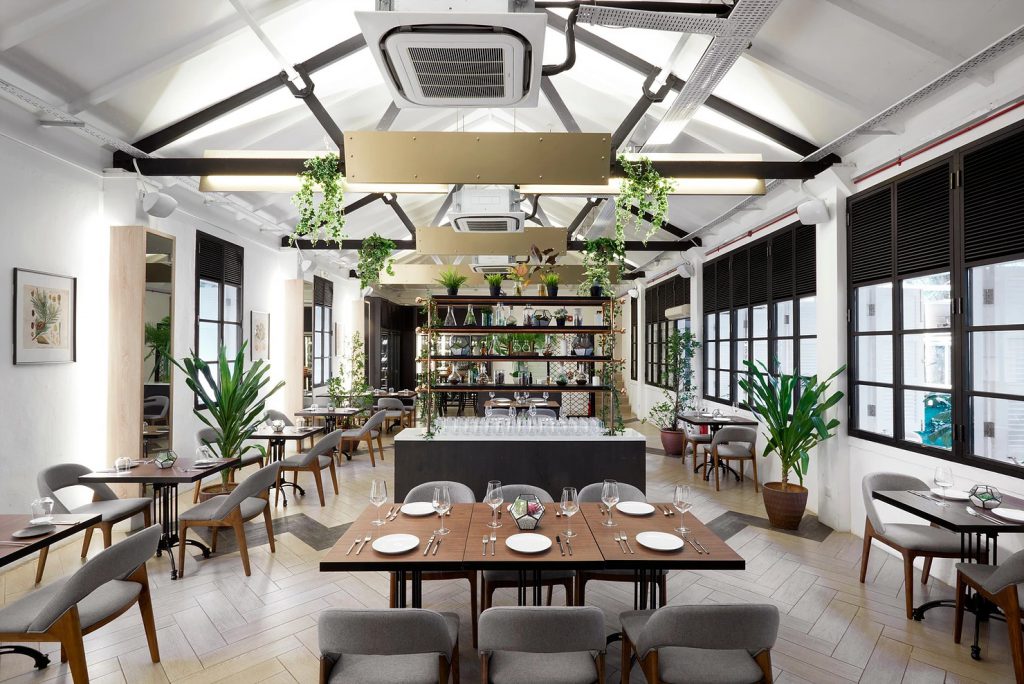 Botanico's Christmas menu offers an interesting palate experience. With Asian influence on its cuisine, its Christmas dishes are far from typical. Expect your senses to be roused by the clever infusion of some of your local/Asian favorites like Lup Cheong, Nori and spices like tumeric, cumin, cinnamon, nutmeg, etc.
Here is a sneak peek of Botanico's Christmas menus: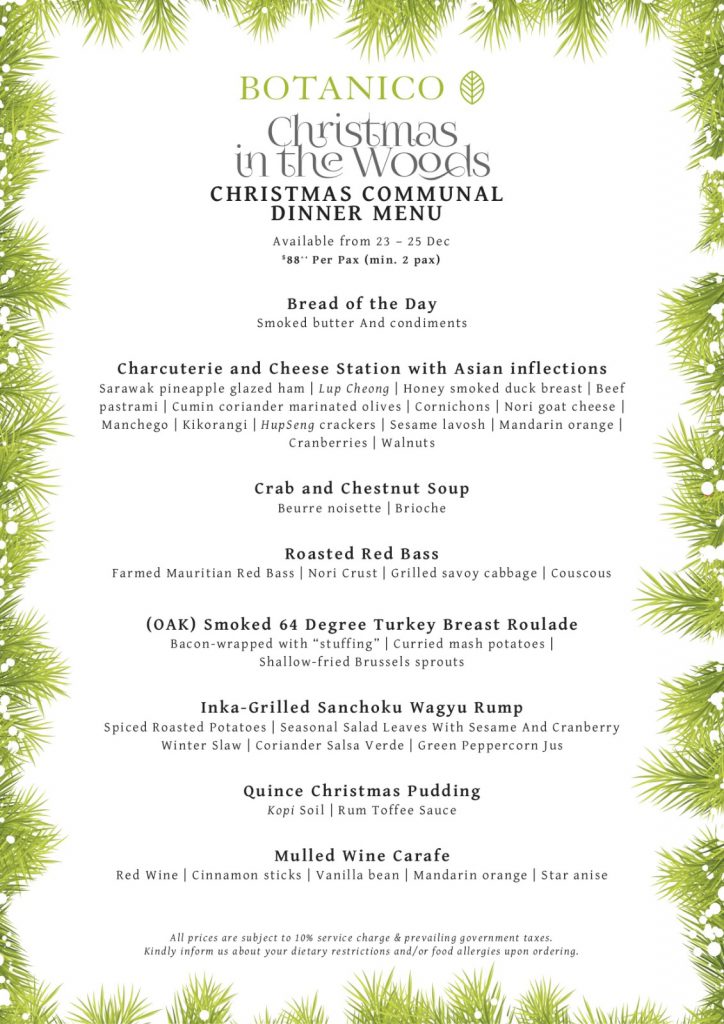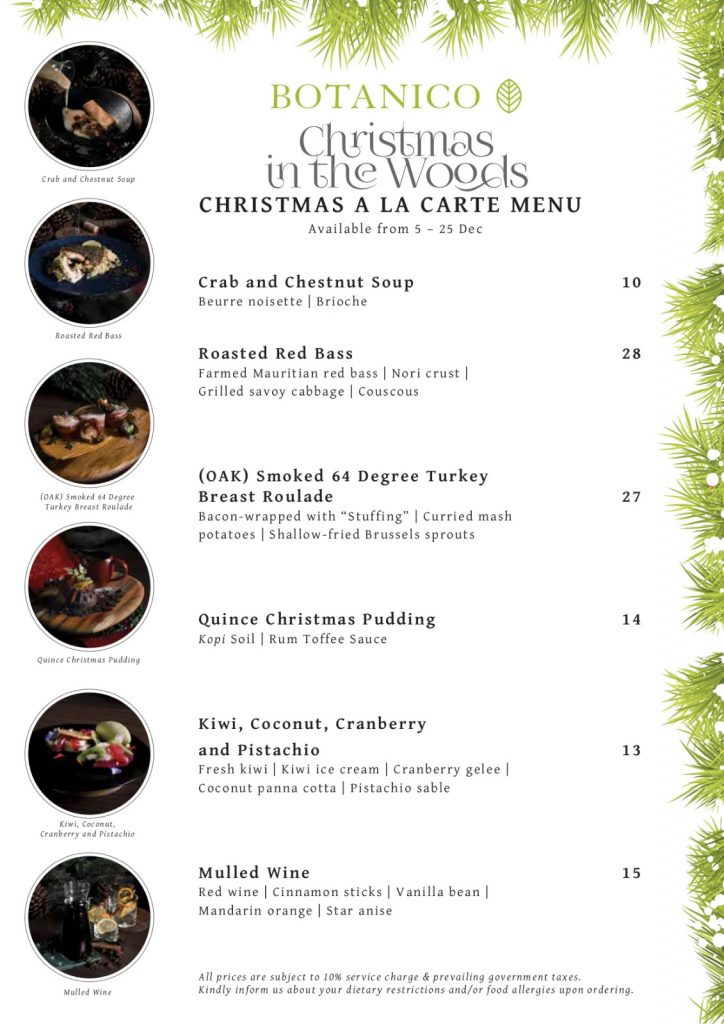 Once seated, we were greeted with a glass of full-bodied and smooth Mulled Wine, which is rather rare in Singapore. Served warm, it is perfect for the current wet weather and adds to the cosy festive vibes.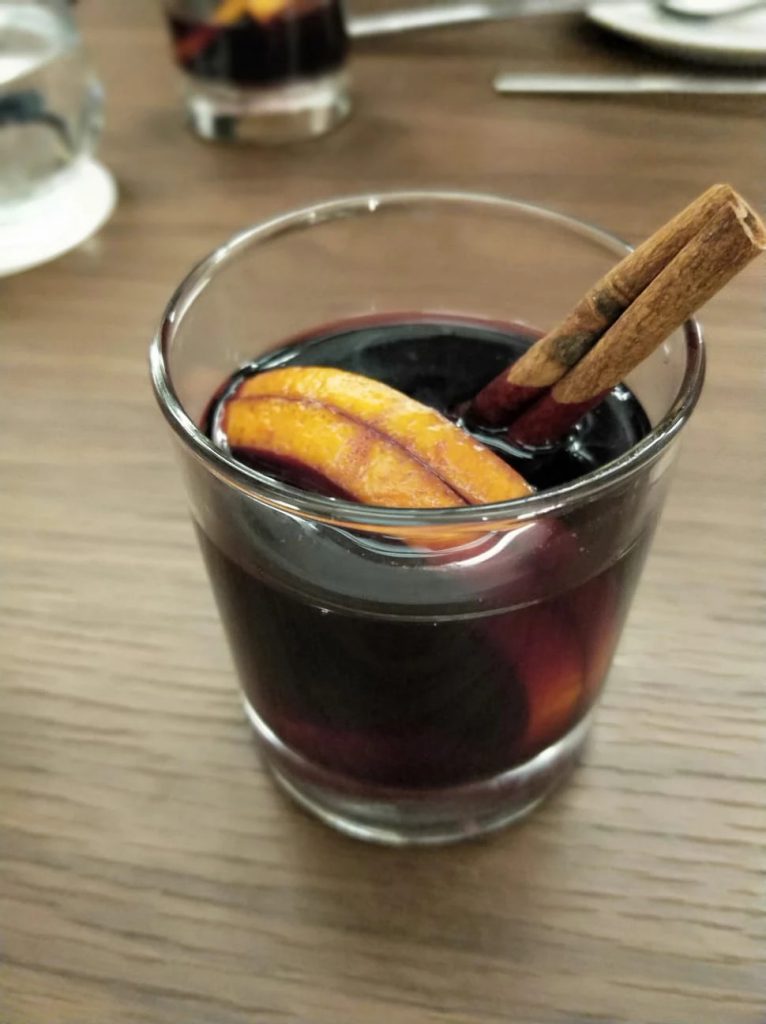 The Charcuterie and Cheese Station is a visual and mouth-watering feast. Buttery Hup Seng crackers went well with the Cheeses. In particular, the Nori Goat Cheese and Lup Cheong were addictive. We couldn't stop returning for more!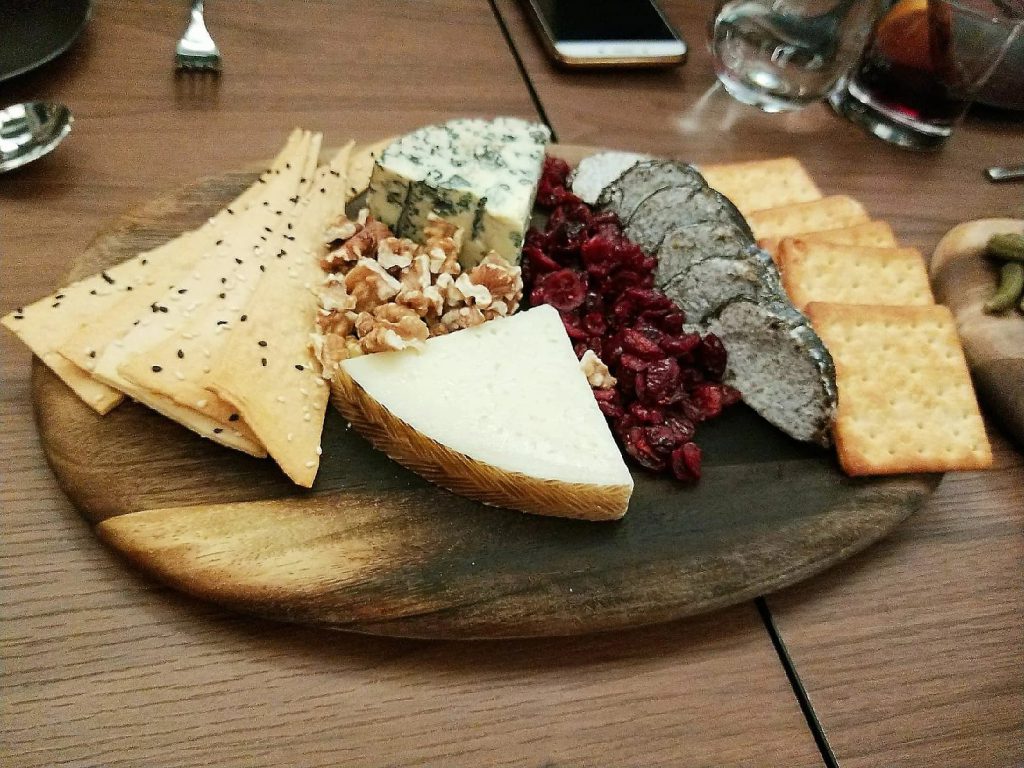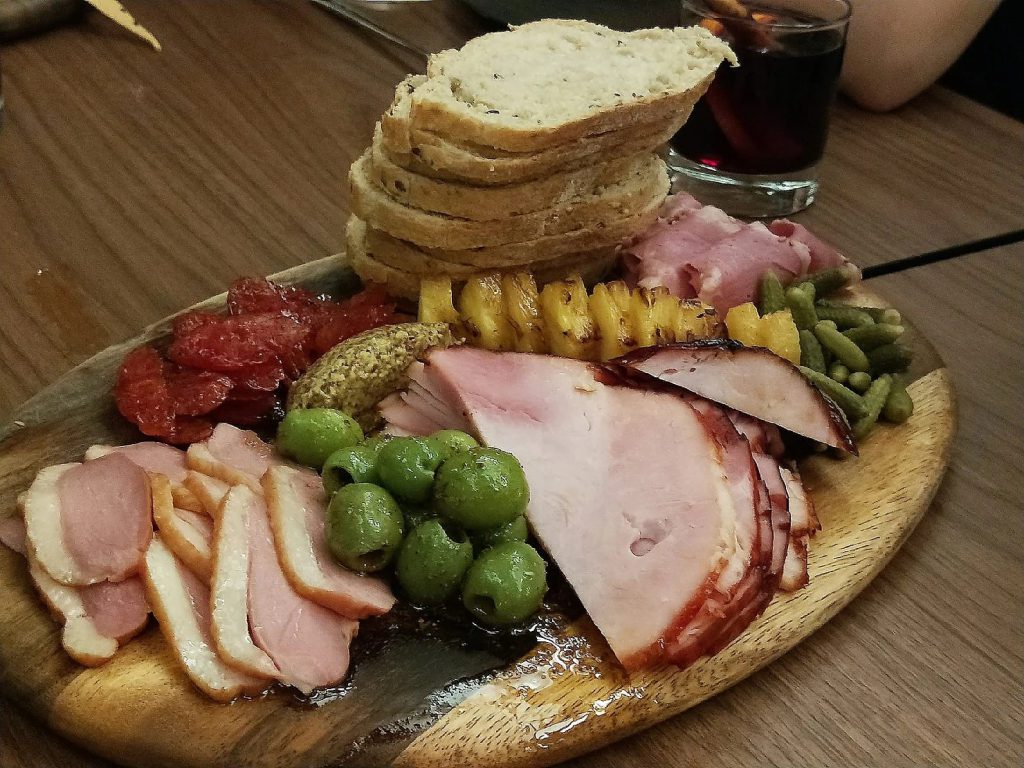 One of our favorite appetizing dishes with the perfect texture, we wolfed down the Crab Salad in seconds.
The Crab and Chestnut Soup was creamy and rich, appealing to those who love strong flavors.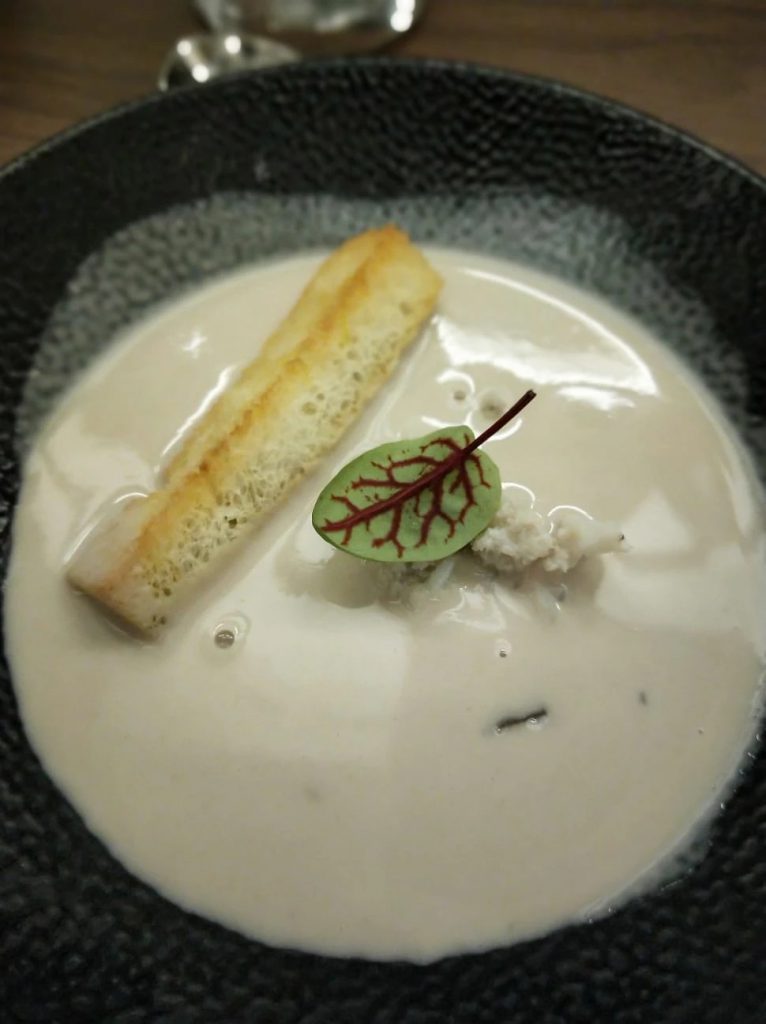 Glad to have Red Bass for a change (versus the usual Cod or Salmon), this dish was an instant hit!
Coated with nori crust then pan-seared and finished in the Inka oven with sprinkling of Furikake served over a bed of fluffy couscous and Inka oven-grilled Savoy cabbage with burnt lime on the side, it was divine!
This deconstructed Turkey has "stuffing" served on the side with brioche, pistachio, onions and
cranberry. Brined, rolled with bacon and sous-vided, the breast meat is surprisingly tender.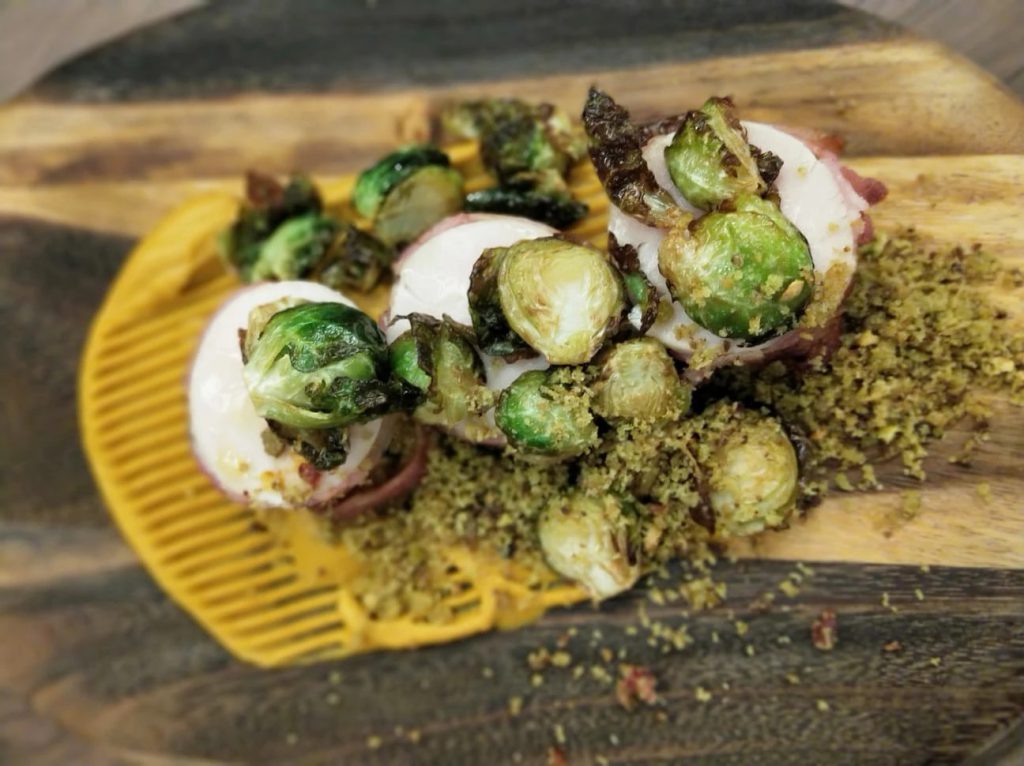 Unlike the usual overly-sweet Christmas puddings, this dessert has Kopi soil made with local grounded coffee beans done into a crumble and rum soaked dried fruits (raisins, cranberry, apricot, plums) together with cinnamon, nutmeg and ginger. A perfect finale to the delectable Christmas feast.
Enjoy a relaxing walk around tranquil surroundings of The Garage, post-dinner under the moonlight, and explore. Who knows, you may discover an Instagrammable spot that "Leaves" you breathless!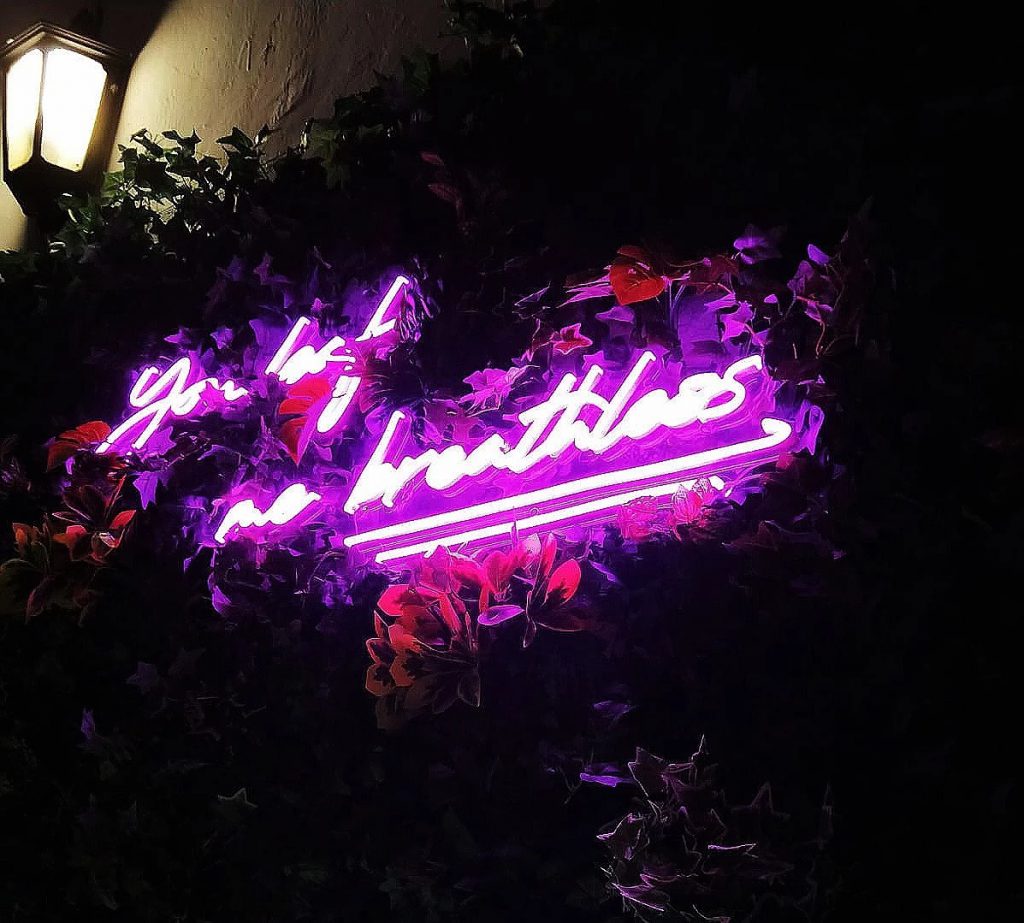 [EXCLUSIVE PROMOTION FOR PARENT & CHILD FOLLOWERS]
10% Discount Code: P&CBOXMAS (Quote this when visiting Botanico)
Terms and Conditions: Valid from 5 – 25 December 2018. Prior reservation is required. Not valid in conjunction with other ongoing offers and promotions.
Botanico at The Garage
Where: 50 Cluny Park Rd, Singapore 257488
Level 2 (Restaurant & Terrace Bar)
Contact: +65 9831 1106
Email: reservation@thegarage.sg
Level 2 (Restaurant & Terrace Bar)
Contact: +65 9831 1106
Email: reservation@thegarage.sg
OR
Click here for Reservations.
Opening Hours
Wednesday to Friday: 6 pm to 11.00 pm (Last order for food is at 9.30pm) Saturday and Sunday: 11.00 am to 3 pm, 6 pm to 11.00 pm (Last order for food is at 9.30pm)