With our hectic lifestyles, humid Singapore weather and changes in skin condition due to stress and hormonal changes (premenstrual/prenatal/postnatal), finding the right skincare product has always been an ongoing challenge.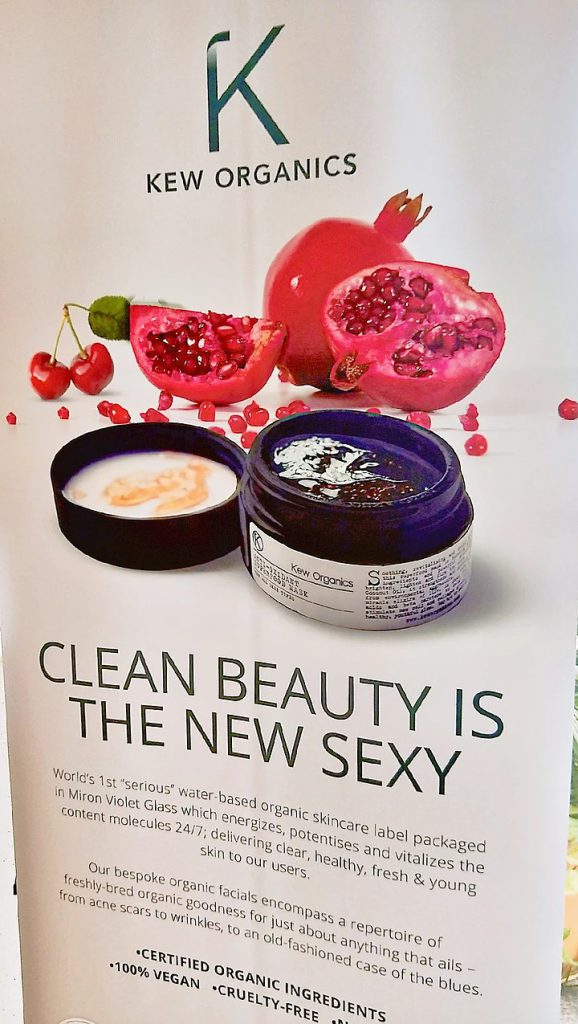 This February, multiple award-winning homegrown organic skincare label Kew Organics unveils a brand new, highly curated selection of organic skincare offerings full of organic and potent active botanicals, and in lightweight water-based textures that is perfect for Singapore's tropical climate.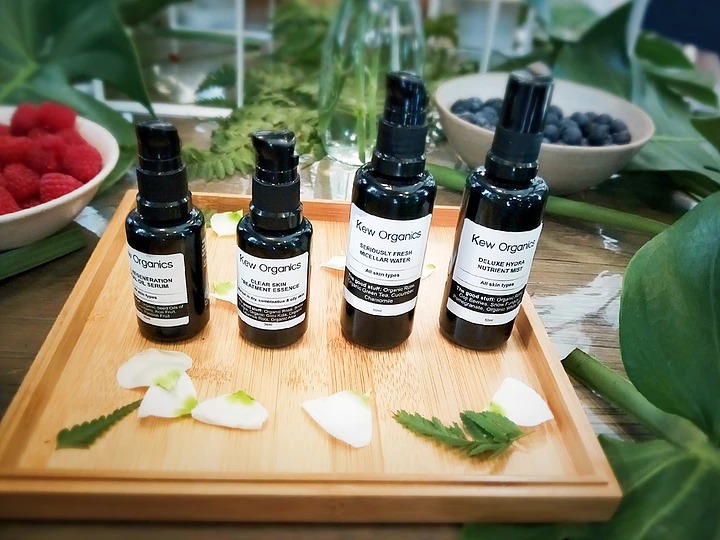 We were eager to try out the new range as Kew Organics skincare range is especially formulated to target skin issues such as acne, scarring and sensitive skin. The skincare is moisture-rich and helps clear blemishes without over-drying the complexion.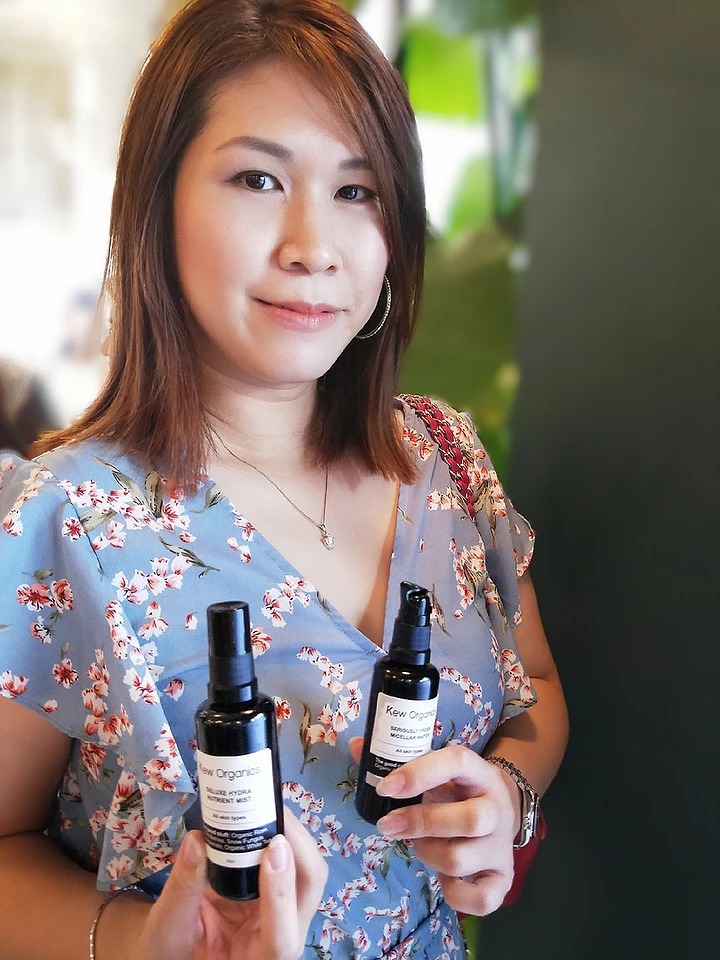 Kew Organics products are packaged in the luxurious and energy-enhancing Miron Violet and energises the molecules Glass which activates of the contents in the glass 24/7.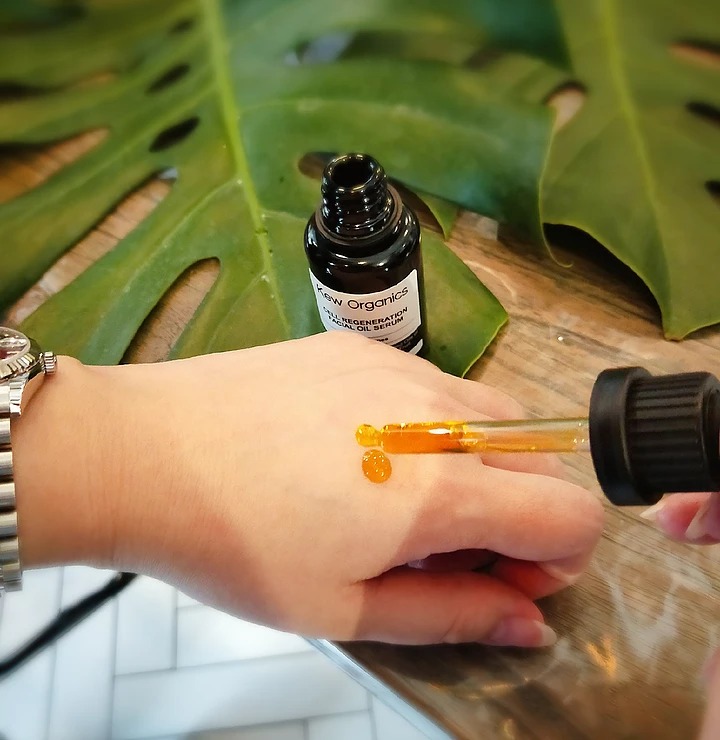 "At Kew Organics, we are serious about our mission to make every women's #Makeupfree Skin dreams come true…I wanted to emphasize organic skincare's' ability to transform the complexions, bestowing clear, glowing and flawless skin to men and women the au naturel way." says Lily Kew, founder of Kew Organics.
Kew Organics Founder, Lily Kew, sharing on her Inspiration and Mission
Aside from transforming skin, Kew Organics also contributes to corporate social responsibility, by using freeset shopping bag.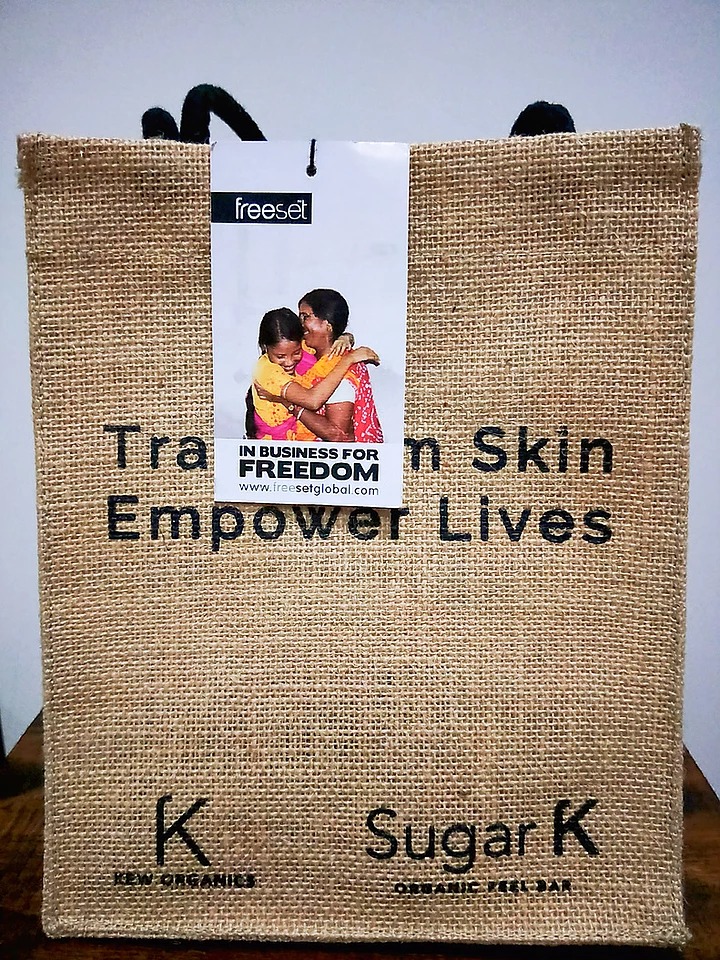 The highly absorbable skin-care line leaves users with an enviable complexion and includes the following skincare – Kew Organics Clear Skin Treatment Essence, Kew Organics Seriously Fresh Micellar Cleansing Water, Kew Organics Deluxe Hydra Nutrient Mist and Kew Organics Cell Regeneration Facial Oil Serum.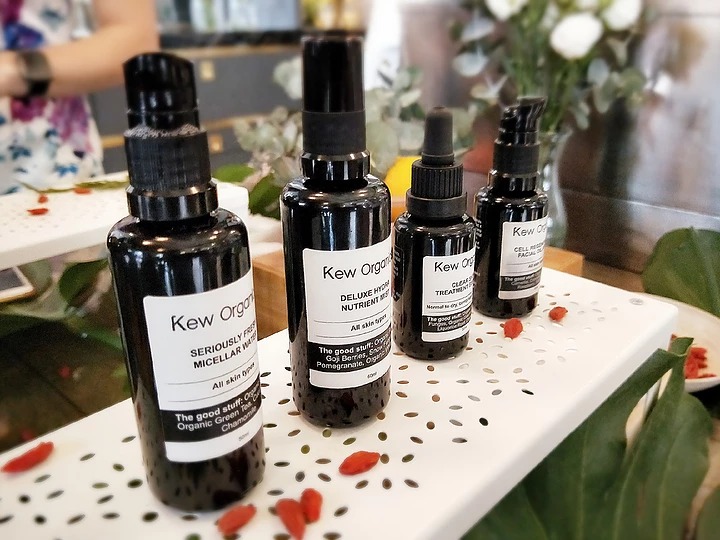 KEW ORGANICS CLEAR SKIN TREATMENT ESSENCE
With over 90% certified organic ingredients, this treatment essence is a refined cocktail of powerful antioxidants and active ingredients to increase the skin's natural flora defences.
Key Benefits: The Clear Skin Treatment Essence reduces the loss of moisture and prevents frequent breakouts, acne scarring and clogged pores. Antioxidants protect the cells from damage caused by these free radicals, guarding our skin daily.
The skin-loving ingredients: Organic Rose, Snow Fungus, Organic Gotu Kola, Organic Liquorice Root, Organic Aloe.
KEW ORGANICS SERIOUSLY FRESH MICELLAR CLEANSING WATER
This game-changing cleanser is neither sticky nor tacky. It comprises of micelle molecules that act like magnets, removing makeup and breaking down impurities without stripping skin's natural moisture.
Key Benefits: This unique blend of ingredients helps boost collagen production, prevent premature aging and unclog congested pores; leaving skin with a dewy, hydrated finish. Perfect for travelling as its hydrating properties soothe dry skin.
The skin-loving ingredients: Organic Rose, Green Tea, Cucumber, ChamomileKEW ORGANICS DELUXE HYDRA NUTRIENT MIST
Hydration is a key component to achieving clear skin. Over production of oil is frequently due to lack of hydra nutrients. Deluxe Hydra Nutrient Mists gives your skin the extra moisture boosts it needs.
Key Benefits: Deluxe Hydra Nutrient Mist strengthens collagen and elastin, thus, improving overall complexion. This ultra-hydrating mist is especially effective for problematic skin as its specially selected ingredients prevent frequent breakouts. It delivers a fresh, dewy complexion without makeup or highlighter!
The skin-loving ingredients: Rose, Goji Berries, Snow Fungus, Pomegranate, White TeaKEW ORGANICS CELL REGENERATION FACIAL OIL SERUM
This facial oil serum is great for those with sensitive skin and even for eczema as the oil moisturizes and nourishes the skin.
Key Benefits: Cell Regeneration Facial Oil Serum aids in reducing the appearance of fine lines and wrinkles, leaving skin plum and taut. This decadent youth preservation serum supplies your skin with a blend of natural Vitamins A, B, C, E & K.
The skin-loving ingredients: Organic Seed Oils of Camellia, Cranberry, Acai Fruit, Raspberry, Passion Fruit
Don't you wish you can achieve skin so healthy, clean and clear? Ready to be empowered to free your skin and ditch the use of makeup?
Kew Organics organic skincare range is available exclusively at Kew Organics and Sugar K Organic Peel Bar outlets, as well as online at www.keworganics.com.