ANDSOFORTH Jr., the mastermind behind hit shows such as Tales of Grimmsneyland and Wonderland, has surprised us yet again with another epic adventure of a lifetime. 22 Stories is a brand new immersive theatrical experience from ANDSOFORTH Jr.. This time around, audiences are in for a big treat as they enter a sprawling, 20,000 square foot play area and explore 22 unique, Instagram-worthy experiential rooms.
We are honored to have the opportunity to have a chat with the dynamic and passionate Founders of ANDSOFORTH – Stuart Wee & Emily Png, to find out more: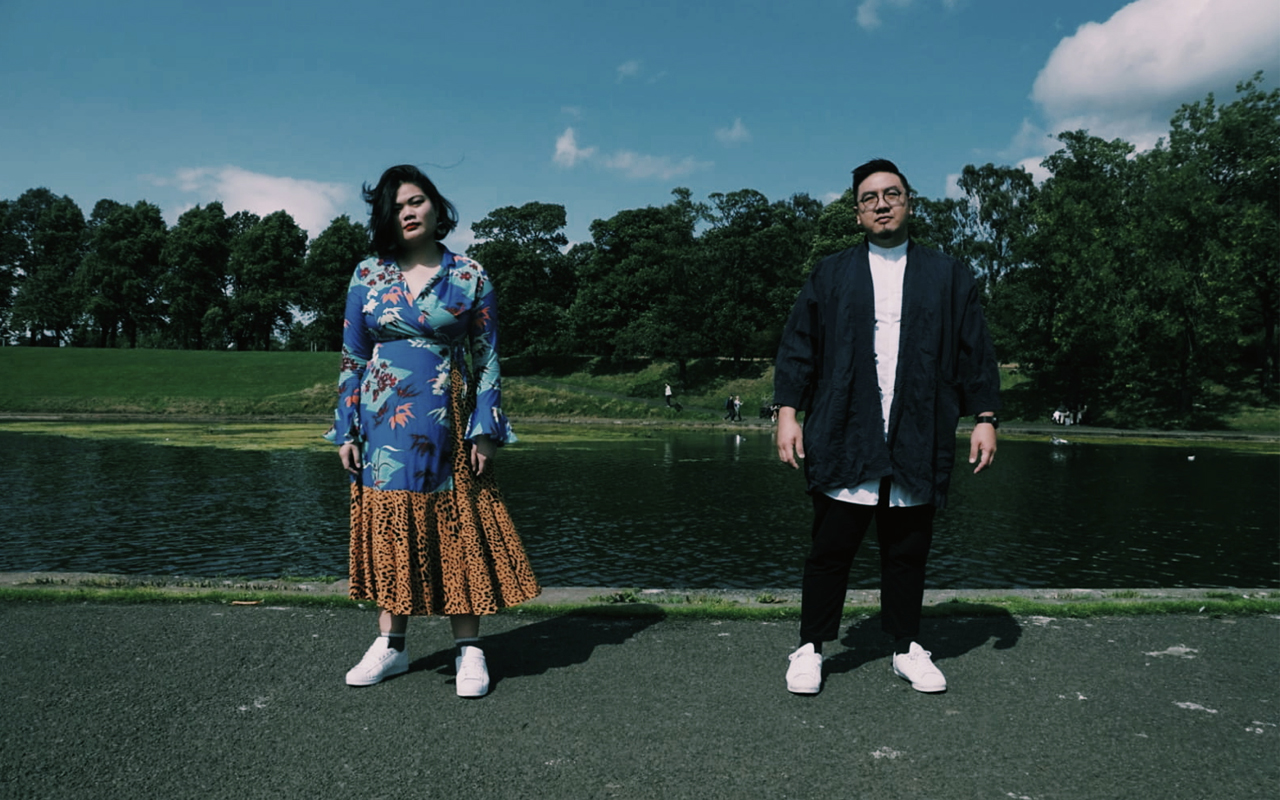 Q: ANDSOFORTH is described as an immersive theatre. What exactly is immersive theatre? Is it just about multi-sensory experience?
A: In part, yes, multi-sensory experience does play a huge part in immersive theatre. Whether it be the visuals, textures, tales or tastes, we always work towards creating a cohesive experience for our audiences from the moment they walk in to the moment they walk out. Even our actors don't break character when they visit the restroom – this way we keep the magical world we've created intact from start to finish for all our guests. At the same time, immersive theatre is also very much about the stories and drama coming alive; participants actively take part in the production and have a role to play within each experience.
Q: How did you decide on the name "ANDSOFORTH"?
A: We tossed around various possible names before we finally hit the jackpot with "ANDSOFORTH" after three months. We were having our private yusheng picnic party at Marina Barrage over Chinese New Year in 2014 and were discussing the concept for the first event, and not wanting to describe everything down to the last detail, Stuart kept saying "so on and so forth" and somehow that stuck and we decided to shorten it to what it is today!
Q: Your previous productions often combine food, literature and immersive theatre. What is(are) the inspiration(s)?
A: Our goal is to create entertaining, enjoyable and social dinners through our combined love for theatre and food – it's the idea of bringing people together within a space that is at once relaxed and exciting and allowing conversation to take flight, creating art for the common man in a fun way and enabling everyone involved to have a fantastic night out.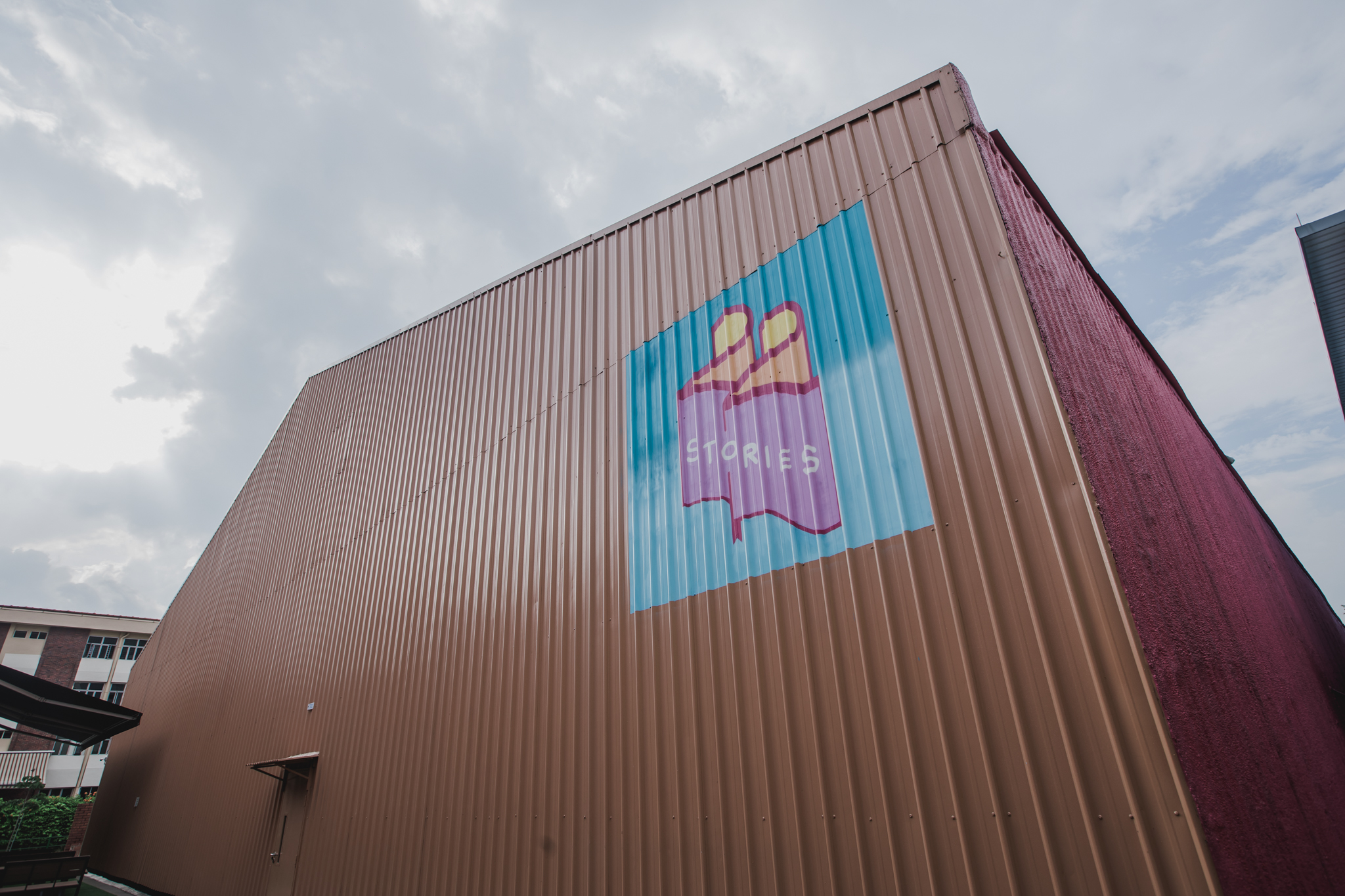 Q: Tell us more about 22 Stories; is it just for kids?
A: 22 Stories is definitely kid-friendly, but it is most certainly not just for kids. With this production, we wanted to conceptualize an experience that everybody could enjoy, especially since so many of our other productions are catered towards more mature audiences. In fact, we got the idea for 22 Stories in the first place because so many of our regulars at previous ANDSOFORTH productions were asking for something more family friendly so they could bring their little ones along for the fun! This time round, we think participants can really look forward to a little something for everyone, from toddlers to the elderly, whether you're searching for an Instagrammable haven or simply looking for a fun bonding activity to do with your family over the weekend.
Q: The costumes and props look amazing… Do you make them yourselves?
A: We do source all of the costumes and props ourselves, and are also heavily invested in costume design, set design and set building. Of course, our friends, without whom all this would not be possible, also offer a lot of input and assistance – that's why we make sure to show our appreciation for them by crediting them on our menus and our websites!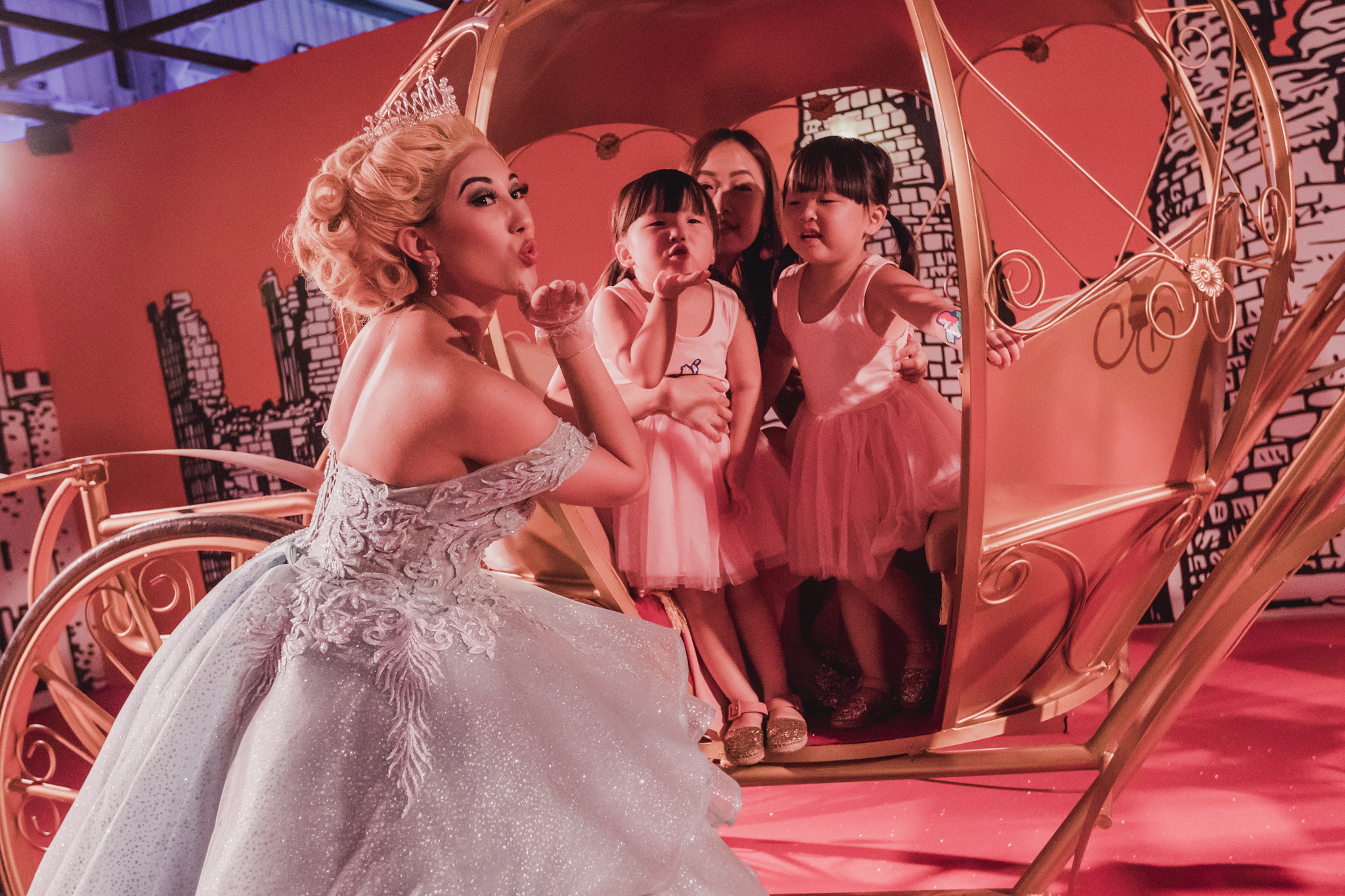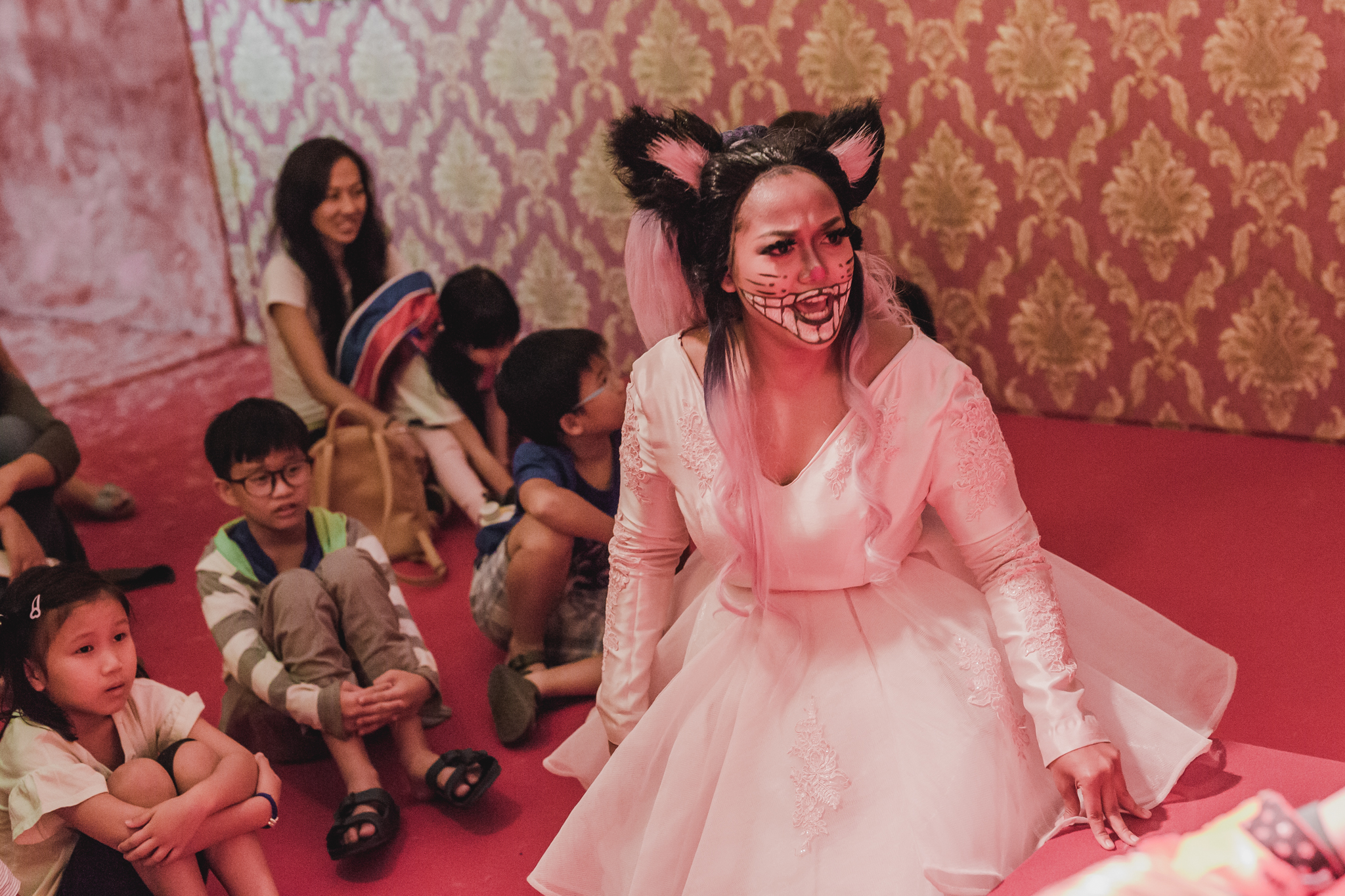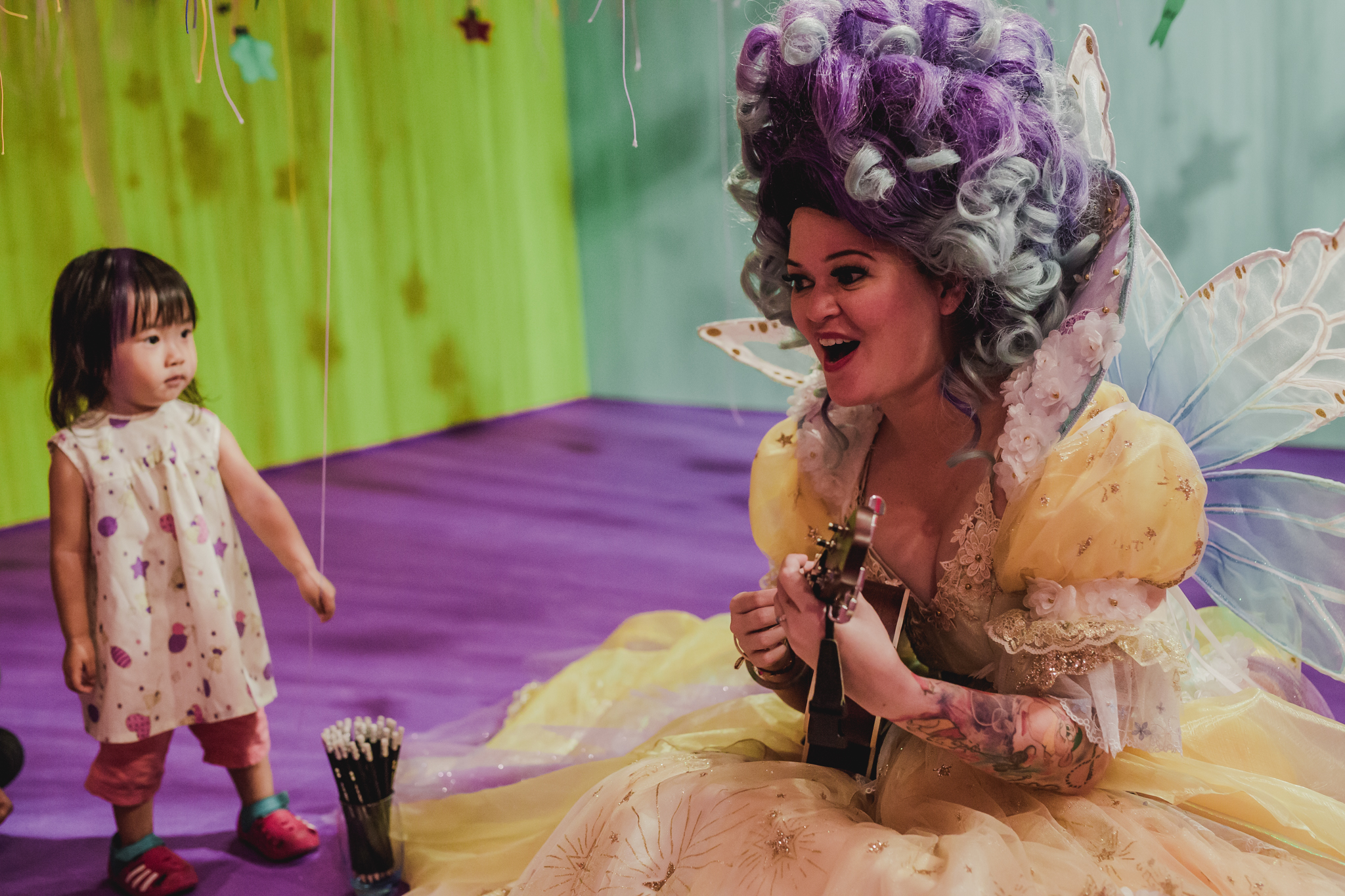 Q: Singaporeans are typically shy; how do you engage them in your productions?
A: Our productions usually aim to transport our guests into another world by the use of beautiful set design, which loosens people up and gets them more open to tasks, questions, interactions with our characters. Once they get used to the interaction after their first room experience, they go full out after.
Q: Do you think there is increasing support for local literature and culture, thanks to social media?
A: Definitely. Support for theatre, especially our form of immersive/interactive theatre, is gaining traction. With the rise of social media, people have more avenues to gain exposure to such experiences, which necessarily results in more people talking about interactive theatre and the market for such experiences expanding – which we wholeheartedly support. People in Singapore need more interaction with people, social wise. Not on their phones or in front of screens. Human connection is what we strive to achieve here at ANDSOFORTH JUNIOR, especially for the young ones.
Q: As a husband-and-wife team, do you ever have differing views on productions? Who usually wins?
A: Trust is key. Trust that both parties want the best for the production. We are very strong headed people but because we've done this for so long, it's really quite easy working together.
Q: What drives you?
A: Concepts and boundaries. We get bored really easily and need change.
Q: What is your typical day like?
A: Our cat Maxamatronasaurus hitting our face to wake up and entertain him. Then filtered coffee, and back to emails.
Q: Which is(are) your favorite Literature(s)? Why?
A: Cookbooks. I'm obsessed about baking bread. Sourdough in particular.
Q: Many dream to be able to turn passion into career/mission. How has the journey been for you? What are some of the challenges you face(d)?
A: We were lucky. We started ANDSOFORTH while working our day jobs and planning for crazy events at night. So when the time was right, we made the transition. We slogged it out, often just breaking even or sometimes losing money. There were times we wanted to give up after a customer's complaint. But we learnt from mistakes and how to handle non-constructive feedback and pressed on. And now we're here, 5 years later, bigger and crazier than ever.
Q: Any advice for parents whose kids are talented in the Arts and/or would like to pursue performing Arts?
A: Acquire as many skills as possible, e.g. Carpentry, painting, singing, arts and craft, graphic design, cooking, coding and more. It's surprising how these skills, in addition to interaction with teachers and peers, help your understanding in the world and subsequently give any character you're playing/acting/dancing more depth, more understanding and more connection to the audience you're performing to.
Q: Are there plans to infuse other art forms into your future productions?
A: We've integrated plenty of art forms into our productions, for an example, aerial hoop (Sugar Plum Fairy) from our production Marie & The Nutcracker. We work with numerous dancers to choreograph performances to our original music. Our actors also go through interactive storytelling workshops to better improve interactions with their audience. We even did a live interactive painting & sketching session once!
Q: Any upcoming plan(s)/collaboration(s)?
A: We might do Version 2 of 22 Stories with new stories at the end of the year 🙂
Here's a sneak peak of 22 Stories: