Sometimes in a relationship, you find yourself drifting away from each other amidst the hustle and bustle that is your work and parenting lives. That is why an occasional date night is necessary to reconnect and re-spark some romance. But what if it is challenging to head out for a romantic date (Valentine's Day or not) with clingy/cranky kids and no babysitting help from grandparents/helpers? Fret not because you can do it at home too and here is how:
1) Netflix
Once kids are asleep, grab some snacks (chips, popcorn, ice-cream, etc) or order-in some food (fried chicken, pizza, etc), and jump into your sofa to indulge in a good movie. No harm pouring yourselves some wine too. Pull up your all-time favorite movie and re-watch a classic that reminds the both of you of your early days of courtship, to revisit that nostalgic sweetness. A movie could spark a recollection of a certain date night, as you look back on your journey together. Or, continue the TV series you have been waiting to watch together. Put on a romance show and cuddle up at home for an intimate date night that sounds even better than going out to brave the crowds!
2) Tidy Up
This may sound like a drag intuitively, but it may not be as bad as you think. With this bit of time to breathe, the two of you can finally get down to the little things, and maybe cleaning out that drawer can be your starting point?
Decluttering can actually be a cathartic experience as you organize the surroundings and the mind. The effect the physical has on you mentally and emotionally can be greater than you might expect. In fact, doing it the KonMari style is all the fad right now, with Netflix's reality television series Tidying Up with Marie Kondo being immensely popular currently.
As you find items that no longer spark joy, you may find others that still do, that are reminiscent of particular precious memories.
3) Plan a Trip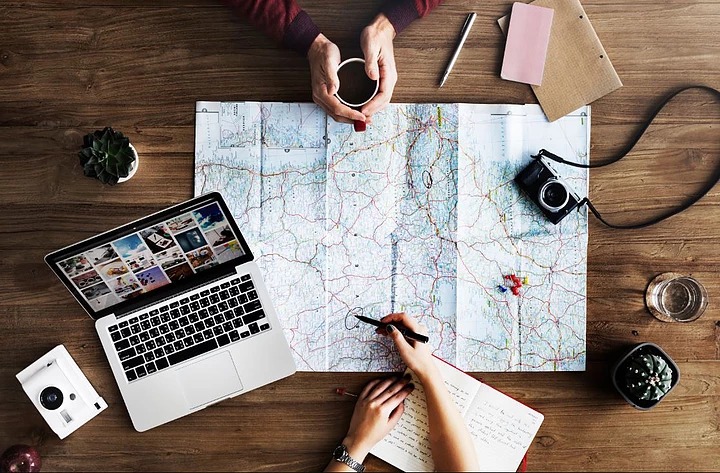 What better way to enjoy a night home than to scour the internet for the best travel deals for your next getaway? Put your resourceful selves together to plan your next short trip. Even better, if you like surprises, plan one trip each but don't tell each other about your plans. This way, you get 2 future trips to look forward to, one of which will be a sweet surprise!
Often, a busy and repetitive schedule 5 days a week can be draining, and a good getaway is always a good motivation. You can work towards your next trip with the idea of a beautiful getaway without the kids, or a vacation for the family. Either way, looking forward to the fun awaiting you will keep you going at work.
4) Have a massage
Get a massage in the comfort of your own home, by engaging outcall massage services such as The Lymphatic Institute which is perfect for busy mums. With treatments like prenatal/postnatal care, lymphatic detox and sculpting, The Lymphatic Institute suits every woman. Principled on preventive health, immune system boost and silhoutte sculpting, it leverages on the most efficient manual techniques paired with botanical based oils to promote wellness and beauty from the inside out. Restore. Rejuvenate. Renew.
Guys, you can also plan a pampering much-needed spa session for your worn out spouses as a pleasant surprise. Or arrange a couple massage (provided by selected vendors) for some relaxation and rejuvenation.
5) Take a Bubble Bath

Put on a romantic playlist in the background, and have a soak in the tub. Prepare a warm bath and add in the bubble bath or bath bomb of you choice. To create the ultimate voluminous bubbles, pour in the bubble bath right underneath the running water. The stronger the water pressure, the more bubbles will be formed.
Start with a cup of bath salts to draw out impurities and toxins from the skin and increase blood circulation. Bath salts aid in the healing of dry skin, making skin soft and supple.
Next, add in the bubble bath after the water level has risen significantly to a few inches of depth, before adding in essential oils. Certain essential oils such as tea tree oil and peppermint essential oil have anti-inflammatory and antibacterial properties, making them a highly effective natural method to healing skin irritations.
There we have it! 5 easy ways to have a fun date night at home. When is the last time you had a date with your other half? Do you find it difficult to sneak time out for a date with your other half? Do share with us in the comments below!