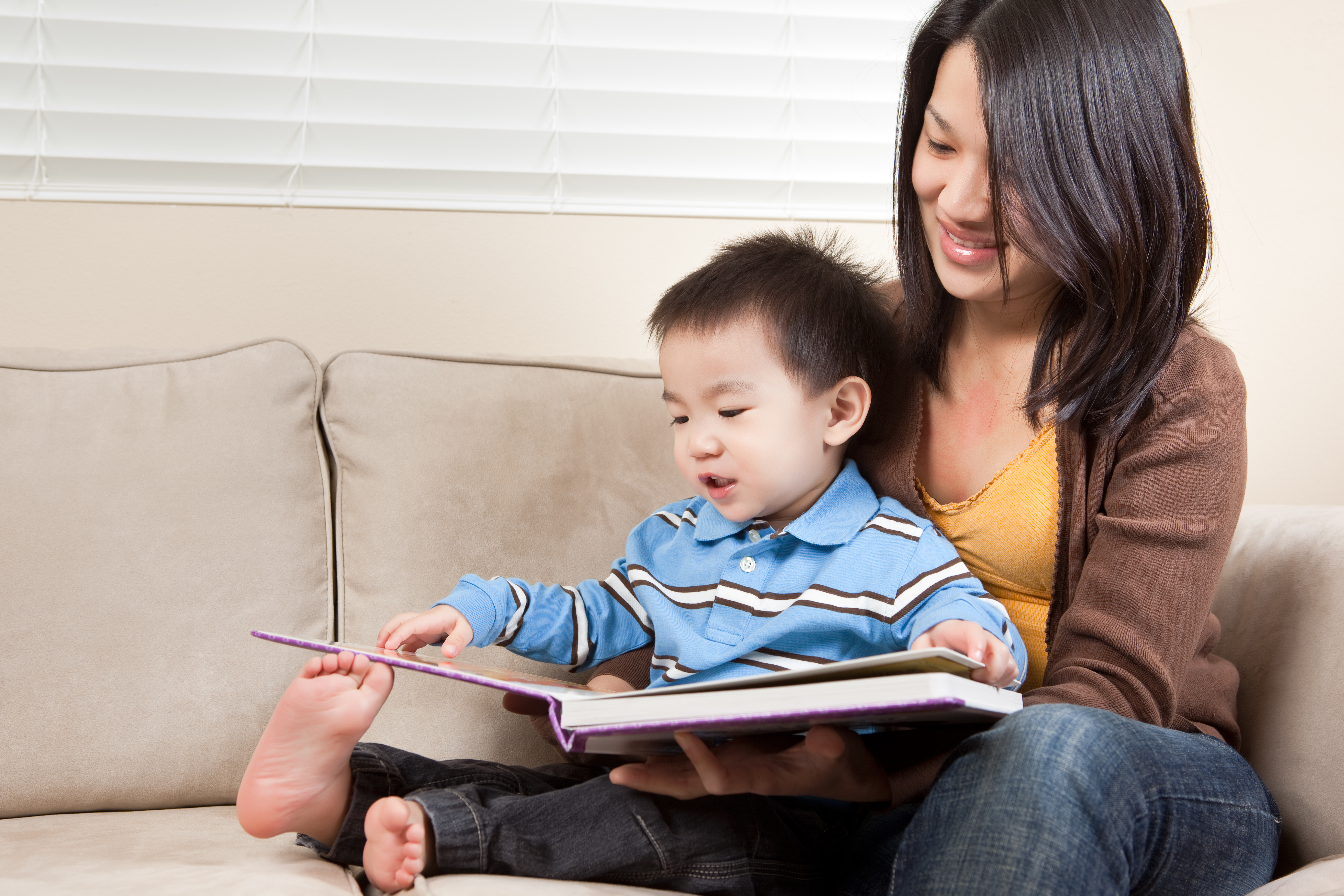 "The more that you read, the more things you will know. The more you learn, the more places you'll go!" -Dr. Seuss
As a child, that was a quote (from the book titled "I can read with my eyes shut" by Dr. Seuss) that stuck with me the most. So it is no surprise that after becoming a mom, I hope to share my love for reading with my children. Reading to/with children is also a parent-child bonding activity which enriches not only their learning but also develops their creative minds.
Word Book Day (23 April 2019) may be over but any time is good time to do some reading to/with your little one(s). Trying to choose age-appropriate books with quality content which are fun and engaging enough for young children with short attention span to sit up and listen, from a wide range of children's books easily available at libraries, bookshops and online bookstores, can be overwhelming.
How early do I start? What books should I start with? What if he/she doesn't like the book? How to inculcate love for reading? How do I get him/her to want to read? Is this book good/suitable for his/her age-group? Will he/she be receptive to a book in 2nd language? These are some concerns that most parents have.
Owl Readers Club's curated list of age-appropriate books in both English and Chinese language help to address above concerns of parents residing not only in Singapore but also abroad. Sherlyn Lin, a Singaporean mother who currently resides with her family in Zurich, is glad to have found good English and Chinese books from Owl Readers' Club that she could bring back to Zurich. She uses these books to home-school her 2 year-old daughter in English and Chinese as the preschools in Switzerland only teach German.
"I have tried purchasing books for my daughter via online platforms like Taobao and Amazon. It was tedious and time-consuming to scroll through their wide variety of books, wondering which ones are suitable and will appeal to her. So I was glad to have found Owl Readers Club. They have a great curated selection of age-appropriate and well-priced books. And after-sales service was great too. I needed the delivery of my order to be expedite as I was flying back to Zurich soon. I contacted them and they delivered the books the following day. My daughter has been enjoying the books so far! Our reading sessions are also bonding moments. Sessions like these makes learning languages fun (because of colorful pictures and interesting content) and encourage her to share/express her thoughts and develop her imagination." – Sherlyn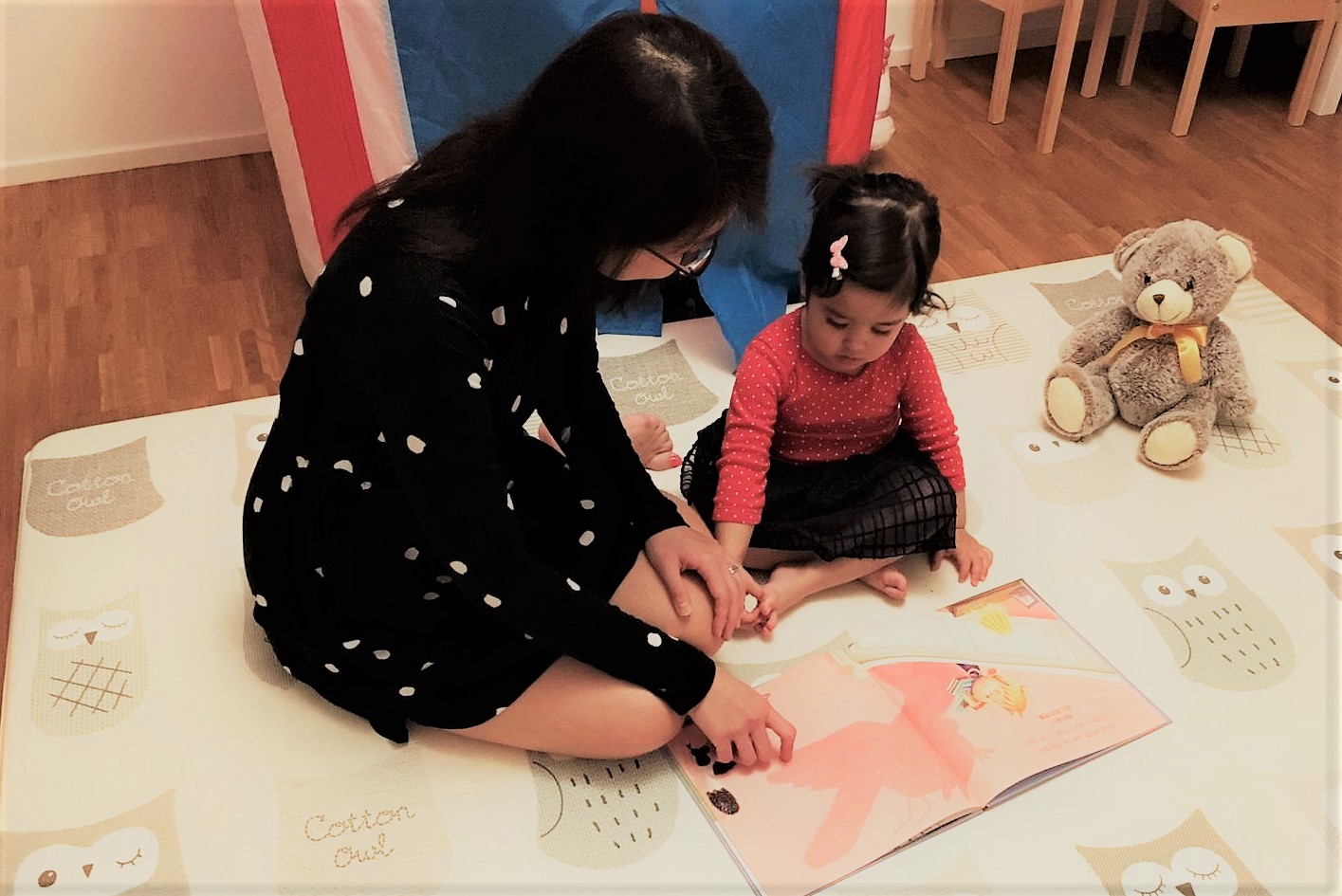 Switzerland-based Singaporean Mummy Sherlyn Lin, reading a book (from Owl Readers Club) to her 2 year-old Daughter
To help parents who are clueless about what books to introduce to the little ones, we have approached
Owl Readers Club
for some tips and recommendations:
Under 1 year old
"If you are starting to read with your baby who is under 1 year old, look for simple books with nice colorful illustrations and little words. Babies are able to develop the ability to recognize colors after 6 to 9 months. So below 6 months, you may consider exposing them to cloth books or books such as White on Black (currently sold out). For between 6-12 months old, interactive books like Where Is Baby's Belly Button (
https://owlreaders.club/products/where-is-babys-belly-button
) is fun to read with easy-to-lift flaps in peekaboo style."
1-3 year old
"Between the ages of 1 to 3, interactive books such as those with sounds and/or lift the flap tend to be very popular with the little ones. Owl Readers Club has a wide selection of these books, just do a search for "interactive" and be amazed by the variety of books under this genre.
Above 3 year old
"As your children get older, it would really be dependent on their interest and/or what you would like to introduce to them as part of parenting journey (e.g. a concept, manners, etc). This is again where Owl Readers Club excel as they have themed books and you can search for books from "manners" to "trains"!"
Books are essential part of learning and sharing experiences. With book selection made easy by Owl Readers Club, parents can just sit back and enjoy the special bonding moments with your little ones.
< EXCLUSIVE FOR PARENT & CHILD FOLLOWERS>
Quote " Parent&Child10 " to enjoy a 10% storewide discount on all purchases at Owl Readers Club. One-time use per customer only. Valid till 31 Dec 2019.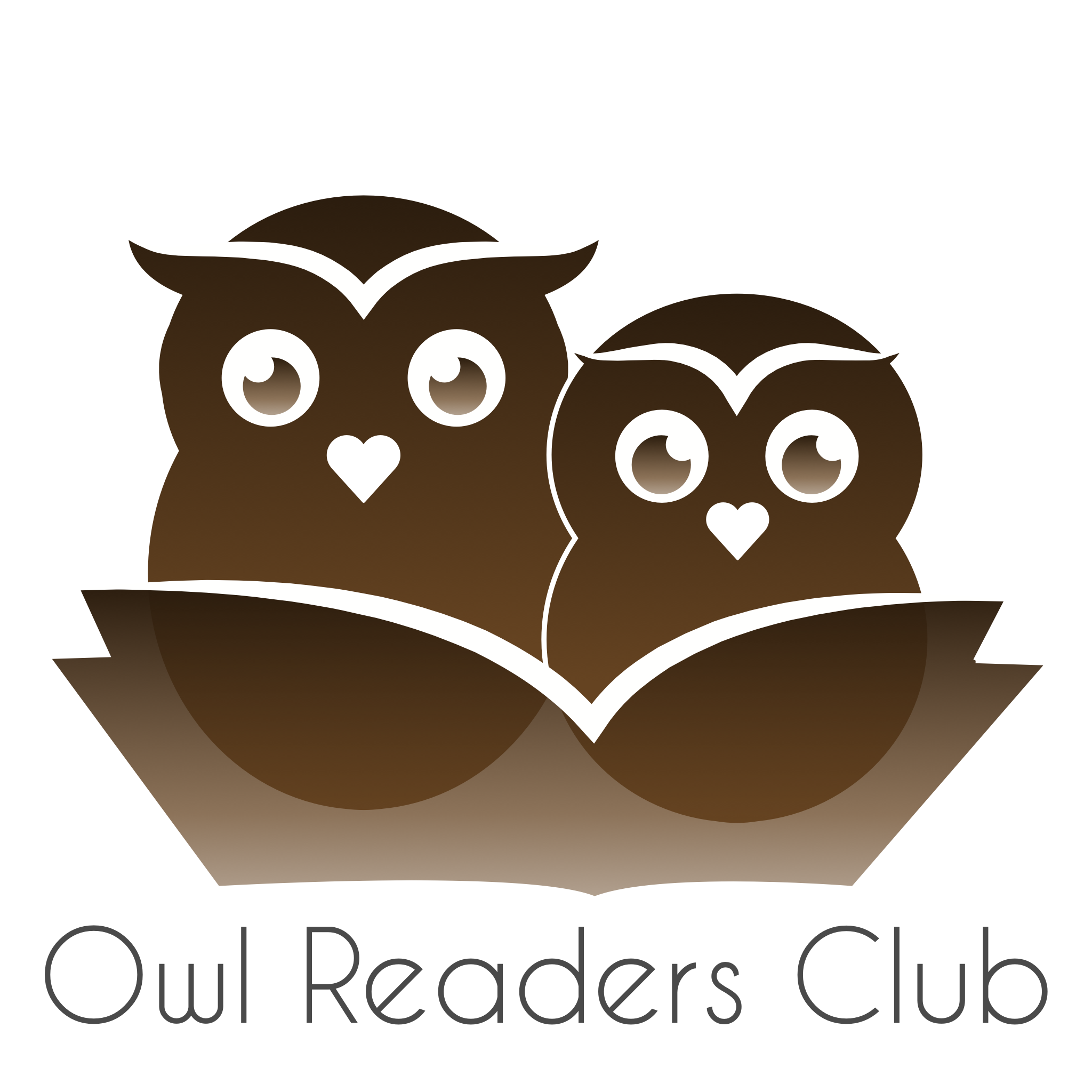 Owl Readers Club, founded by a husband-and-wife team, is a club specially designed to encourage families to cultivate good reading habits. It has created an array of features to allow families to embark on an engaging and exciting reading journey. From curating quality children's titles at reasonable prices to rewarding active club members. The Club is committed to enable its members to enjoy both tangible and intangible rewards of reading with their children.