It's that time of year! Where your kids have heaps of extra time, energy and parents work overtime!
Being the first long holiday of the year for your family, it would be best to pace yourselves with a list of family plans you may have in store. That being said, you still have a whole month to splurge a little (don't worry, some are free!) on some extra-special and at times off-the-beaten-track family bonding activities.
Here is a list of family friendly activities in Singapore that are noteworthy for family outings:
ACT3i Festival for Children
Back by popular demand, Singapore's leading Arts company for the young, ACT 3 International is proud to announce the return of the third instalment of ACT3i Festival for Children this June where families can look forward to world-class theatre performances and a performance workshop that are perfect activities for the school holidays.
Held at the Asian Civilisations Museum, this year's festival consists of five original theatre performances from South Africa, England, and Argentina and an immersive workshop session. Passionate about sharing the importance of this art form as a key contributor to developmental growth, ACT 3 International has curated this festival specifically for children from age four months to eight years old.
Date: 1 to 9 June 2019
Venue: Asian Civilisations Museum, 1 Empress Place, Singapore 179555
Spurbox: Around the World 2019
Choose from various themes and sign your child up for fun bake & craft sessions at Spurbox. If you feel up to it, you can also accompany your child to bake together!
Date: June 2019
Time: Various Timings
Venue: 333 North Bridge Rd, #07-00 K.H. Kea Building, Singapore 188721
Fee: $49 – Quote "PARENTNCHILD" to enjoy 10% off!
(Accompanying parent do not require additional ticket)
22 STORIES
Have you ever wanted to star in your own fairytale together with your child? If you haven't already heard, you could at the whimsical, wonderful and straight-up wacky 22 Stories, a brand new child-friendly immersive theatrical experience created by ANDSOFORTH Jr.'s founders and co-artistic directors Stuart Wee and Emily Png. Explore Four Themed Story Realms as you:
1) Revel in the mystical and magical desert trek with Ali Baba in the One Thousand and One Nights-inspired Land of Nights
2) Dive down the rabbit-hole with Alice in the Lewis Carroll-inspired Wonderland, where you'll encounter the time-warped Mad Hatter and meet the maniacal Queen of Hearts herself
3) Slide down the beanstalk with Jack in Storyland.
4) Take charge of your own happily-ever-after (with a twist) in Grimmsneyland: go under the sea with the Little Mermaid as she enlists your help in finding some lost items, and get the chance to ride in Cinderella's magical pumpkin carriage (but only if you're nice to her).
Also, make your dream come true with the Instragram Museum. Parents with hangry kids, fret not. There is a 'Wonder Foodland', a dedicated rest area catered by Farm Appetit, where meals are freshly prepared to quench your thirst and sate your hunger.
Date: 1 May to 30 June (Fridays to Sundays)
Time: Every Friday night (5.30pm-9.30pm), Saturday and Sunday (10am-2pm, 5.30pm-9.30pm)
Venue: 200 Pandan Gardens S(609336)
Admission: $38
Indoor Playgrounds
What can be better than expending the kids' energies at a play-gym? Why not take the opportunity to check out below 2 relatively new play-gyms this June holiday?
Giggly Feet is a supervised indoor playroom. Although small, it has well-equipped facilities that provide an outlet to the children to exert their energy while building confidence through social interaction. The Giggly Feet crew will challenge the children to reach, think, interact, and explore whilst having fun during the entire play time. With its slightly different concept, parents can/are encouraged to leave their kids at the playground while they go for a quick break or to run some errands. 
HOLIDAY PROGRAM @ GIGGLY FEET!
A fantastic way to get your kids away from screen time and into physical and enriching activities is to get them to join Giggly Feet's holiday program. Learning through play, art and craft, story-telling, dance and games, the little ones get to explore different daily themes (e.g. my family, weather, zoo, etc).
Giggly Feet June Holiday Program Details:
5 days a week for 2 hours daily
Mondays – Fridays, 10am – 12pm
SGD 250 per child (minimum 5 children to conduct the program)
EXCLUSIVE
– QUOTE "PARENTNCHILD" TO ENJOY 10% DISCOUNT.
– ENJOY PACKAGE PRICE OF SGD 370 DURING INTRODUCTORY WEEK WITH 2 KIDS OR MORE.
Giggly Feet
1 Jalan Anak Bukit, #B1-52B Bukit Timah Plaza, S(588996)
Tel: +65 6610 0556
With 4 different locations, Playolah is filled with countless fun-packed activities. Kids can explore, learn and run around freely in a custom-made playground. The play area is specifically designed with kids' favorite things-to-do in mind with intention to keep them moving and to forget about the electronics and just play! (PS: Upper Bukit Timah branch just opened!)
Playolah @ Upper Bukit Timah
The Rail Mall, 460 Upper Bukit Timah Rd, S(678074)
Precious Moments X Care Bears pop-up Cafe
Bring your little one for a beary precious date at the world's first co-branded Precious Moments X Care Bears pop-up cafe@ Kumoya Singapore! Its limited edition menu is a collaboration between Kumoya & Little Miss Bento. So you'll be in for a treat!
Date: Apr 18 – Jun 30 (Closed on Saturdays & Mondays. For opening hours, pls refer to website)
Venue: 8 Jln Klapa, Singapore 199320
Gardens by the Bay
From 15 to 30 June, simply present your Children's Festival 2019 trail book to enjoy 50% off Singapore Resident Child admission tickets to Flower Dome! This promotion is valid for onsite ticket purchase at the ticketing counters only.
Smartkids Asia
A family-friendly occasion, for parents to explore and discover their kid's innate talents. With a range of family-centric-exhibitions tailored beyond academic excellence that demonstrate how to nurture your child's inner genius. An ideal platform for parents to explore the concept of creating a future role model and encourages a happy family. With such enriching programs it encourages family bonding and doubles as a fun and productive outing.
Date: 31 May – 02 June 2019
Time: 10.00am to 9.00pm
Venue: Singapore Expo
Admission: Free
Yummy Food Expo 2019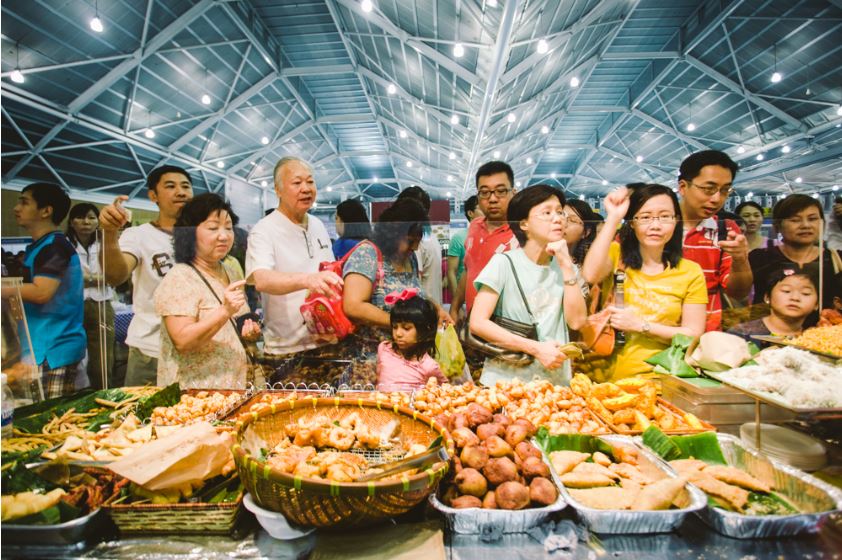 An activity for big eaters! The Yummy Food Asia is open for 4 days and features 150 F&B manufacturers and suppliers and more than 1,000 Yummy Food products. What a good way to spend the weekend slurping up some yummy goodies. Some of the food i am excited to try include paradise gastronomy taiwanese lu rou fan (minced meat rice), G Chop's cheese chicken chop and Hatsumi Sea cucumber porridge!
Date: 27 to 30 June 2019
Time: 11.00am to 10.00pm
Venue: Singapore Expo Hall
Admission: Free
Volunteer for Willing Hearts (June 2019)
Living in Singapore, our kids grow up with everything they could possibly need and sometimes even more. These days kids don't just have 1 electronic device but multiple for different purposes. Instilling the value of helping in your kids from young teach them to be humble and empathetic and how to give back to the society. Setting an example for your kids through actions is also important which makes this perfect for the family to come together and bond while doing something meaningful. The outline of the event is as such: prepare ingredients, cook food, pack food in bento sets and give them out to the beneficiaries all over Singapore!
Date: 1 June 2019
Time: 05.00am, 06.30am, 08.30am and 12.00pm
Venue:11 Jln Ubi Blk 6 #01-51 Kembangan – Chai Chee Community Hub Willing Hearts
Singapore, 409074
Admission: Ensure to sign up for one of time slots as they fill up quick!
Geylang Bazaar
Hari Raya Puasa is the end of the fasting for Muslims with a celebration of delicious food and fellowship! During this time, Geylang Serai will be covered in decorative lights and the Geylang Bazaar, stocked with booths of amazing, trendy and hipster dishes as well as your classics "pasar malam" staples such as ramly burger that are affordable too! With mini-games activities and henna art for the kids. It makes a great activity for the family.
Date: 31 May- 02 June 2019
Time: 10.00am to 9.00pm
Venue: Singapore Expo,
Admission: Free
Singapore International Festival of Arts (SIFA)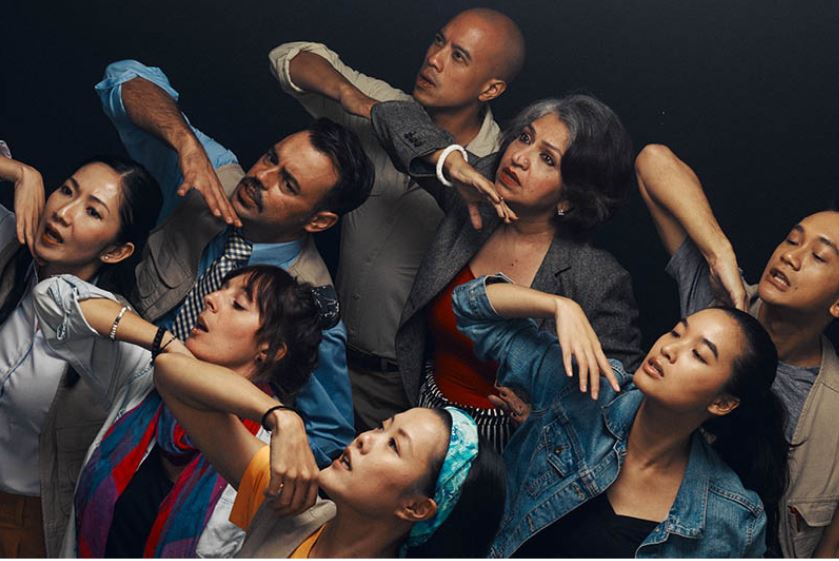 SIFA showcase hypnotising and diverse crafts covering theatre, music, dance, film and visual arts. It is a significant escapade made unique with its manifolds of activities. A great family activity with the kids no less, giving your kids the chance to indulge in the fine arts and maybe even fall in love with it. An activity that takes advantage of aesthetics the night creates, is one to make a family outing!
Date: 16 May- 02 June 2019
Time: 8pm or 3pm
Venue: Drama Centre Theatre
Admission: Dependent on Age ($10 for students)
The Jungle Book, "the Jungle Adventure"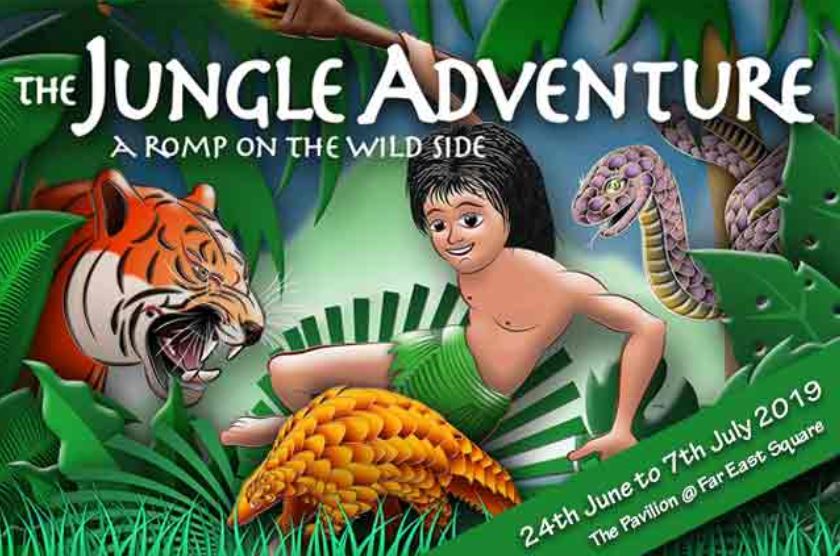 A unique setting, The Jungle adventure is a musical puppet show that tells the tale of Mowgli and his adventure in finding himself. A jam-packed musical that is mystifying and interactive that will keep you and your kids entertained. Starting at the end of June, don't miss out one of the final family fun activities!
Date: 24 June – 7 July 2019
Time: 4.00pm
Venue: The Pavilion at Far East Square
Admission: Please refer to the website as early bird tickets are differently priced!
National Museum of Singapore Children's Season 2019: Stories In Things
Presented in conjunction with the exhibition The More We Get Together: Singapore's Playgrounds 1930 – 2030, the National Musuem will be filled with an attractive line-up of interactive exhibits, hands-on activities, storytelling sessions, family workshops and engaging performances! This is a good opportunity to expose your child to different forms of art and enhance their creativity and imagination.
Date: 1- 30 June 2019
Time: 10.00am to 9.00pm
Venue: 93 Stamford Road, Singapore 178897
Admission: Free
Rainforest Lumina
Rainforest Lumina is an annual event that combines story with settings to give visitors the ultimate enchanting experience. Be prepared to get fascinated by a captivating audio-visual narrative experience that occurs within Singapore Zoo with 10 interactive zones. One of the most exciting addition this year is the water zone that is home to the adorable virtual mascot, Bob the Otter. Definitely a family friendly activity you don't want to miss in June!
Date: 01- 30 June 2019
Time: 7.30pm – 12.00am (Last Entry 10.30pm)
Venue: Singapore Zoo
Admission: $16 – $22
The Little Elephant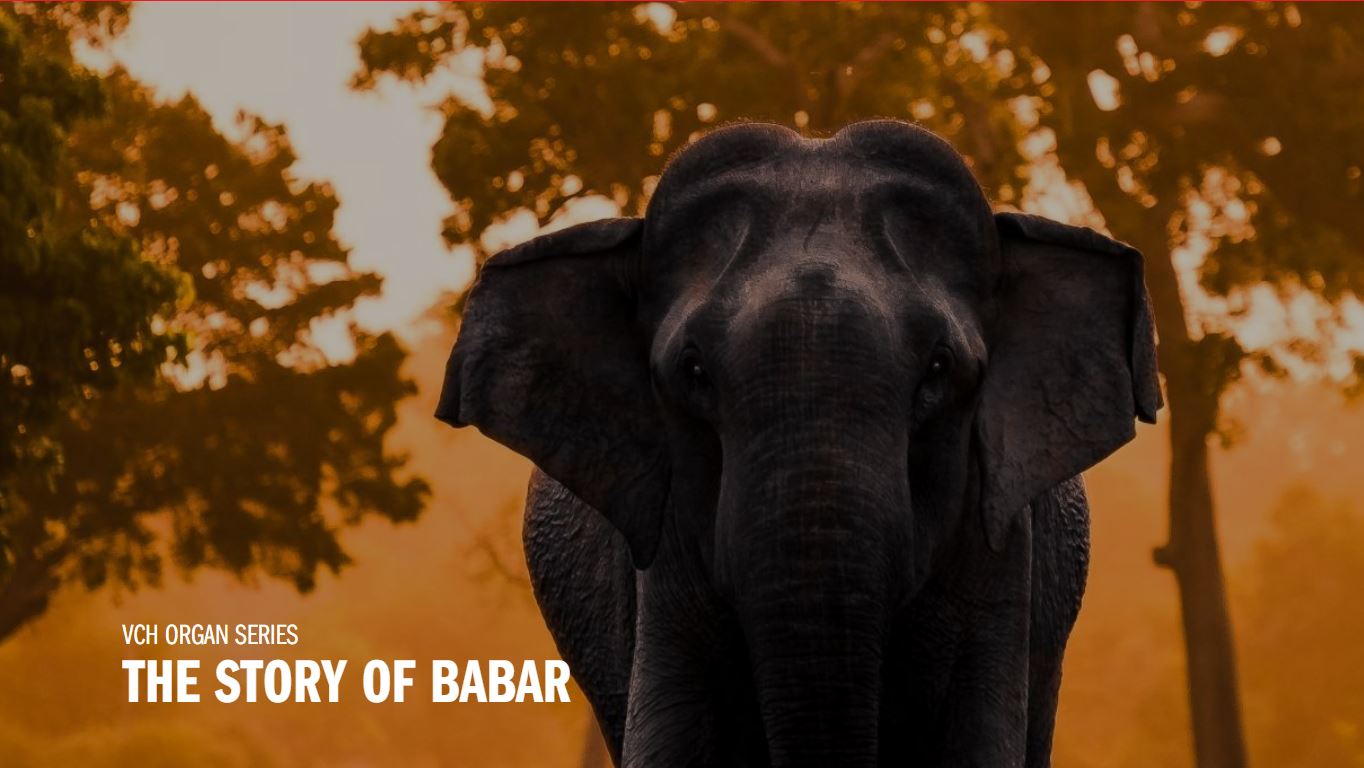 The classic Story of Babar by Jean de Brunhoff is brought to life on the organ alongside narrator Oniatta Effendi, drama educator from NAFA, Singapore. A story about this little elephant finding a place in our world with lessons on patience and determination and a strong emphasis on understanding and hope. This is a production families are encouraged to see because it doesn't just teach kids but also helps us parents to maintain calm while parenting or even throughout parenthood!
Date: 15 June 2019
Time: 4pm
Venue: 11 Empress Place, Singapore, 179558
Admission: $20
Now, take out your planner and start planning your little dates and family day with your little ones!