Updated: Mar 18
We've recently put the kids on a screen-time cold turkey – from being allowed short sessions of 20-30mins on the digital mobile devices up to 3 times a day to NONE. Zero. Zilch. We wanted to improve their eye health and at the same time, advocate a more healthy, outdoor lifestyle for them. They'll have much of their lives to get obsessed with their phones and tablets, but not now. Anyway, that is another story for another time.
In a bid to get them occupied during car rides and especially during mealtimes while waiting for the food (which was when they usually had their screen-times in the past), we've been packing toys, coloring books and pencils for them. They've come to enjoy that. A bit too much. Recently, their individual bags of toys are getting bigger and heavier. So, I've been looking out for toys or games which are compact, easy to pack and bring along when we are out.
In comes Möbi Kids!
Möbi Kids is perfect for parents as it is a family bonding and educational activity to do with their kids. A fun way to introduce little ones to numbers, it comes in a cute light blue and green whale pouch that includes 86 tiles and instructions.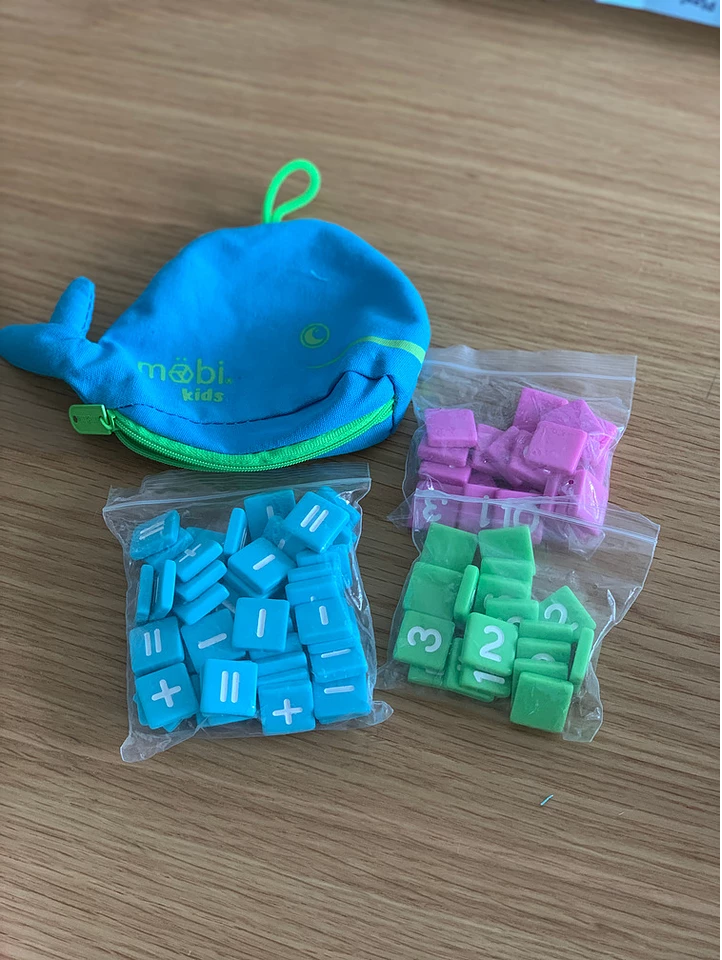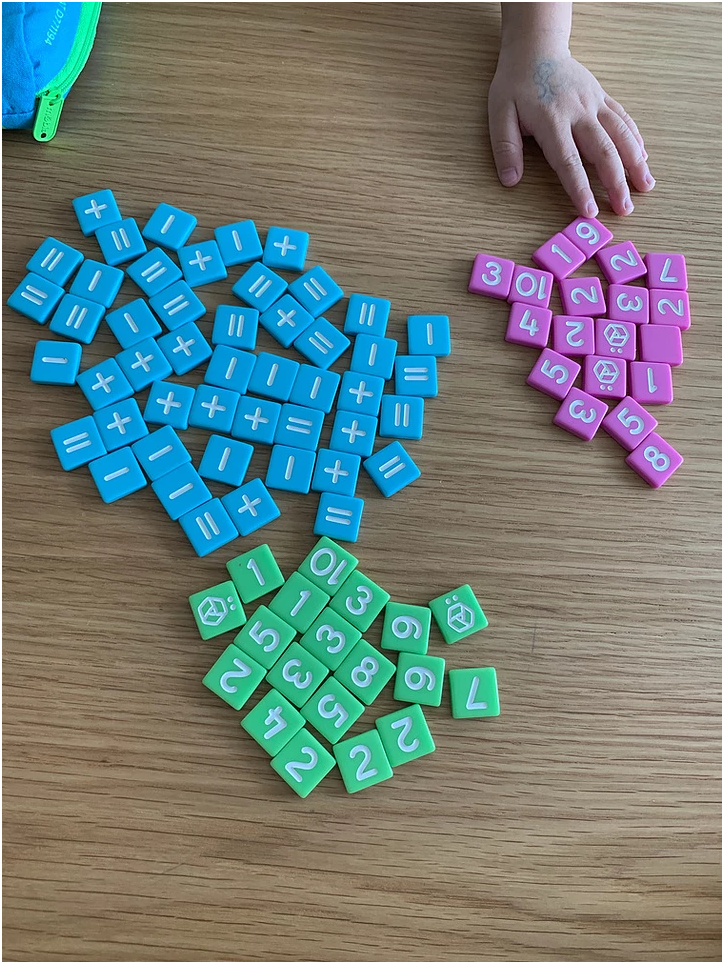 The tiles come in 3 cool colours – purple and green number tiles and blue operation tiles (+,- and =). The aim of the game is for players to connect their number tiles to form equations using operation tiles. The first player to connect all their number tiles wins!
Also included is the Möbi Activity Booklet, which is full of Möbi Mini Games that offer a step by step progression towards Mobi Kids game play.
My kids are 2.5 and almost-5 years old. The elder one has just started on simple Math concepts like addition and subtraction, and she can count from 1-100. The younger one is only just learning how to recognise numbers and colours. So, the game per se is a tad challenging for them at the moment. However, the beauty of the Möbi Kids is that it's versatile enough for parents to build games using the tiles that would suit your kids at whichever level they are at.
For example, with Emma, my almost-5-year-old, I get her to jumble up the numbers, and then to place the numbers in sequence from smallest to largest and vice versa. I have also started making simple arithmetic equations with her. The activity booklet is also full of mini-games and activities that provide a step-by-step progression towards Möbi Kids, which also fits Emma's abilities.
They are also at an age where they are starting to enjoy board games or things which we can do together as a family. Möbi Kids is designed for either solo or group play for up to 4 players. So we have been incorporating activities which they can do individually and creating a group game out of it.
Besides building and improving skills in arithmetic, cooperative play, visual processing, sequential thought, focus & attention, recognition & identification, Möbi Kids also helps kid work on their hand-eye coordination, and fine motor skills.
My absolute favourite thing about Möbi Kids is how mobile and compact it is! Everything fits into the tidy pouch and it can be transported everywhere (even when travelling). All you need is a flat surface…and GAME TIME!
P/S: We were given this set of Möbi Kids to try for ourselves and review, but all opinions are my own.
<EXCLUSIVE PROMO FOR PARENT & CHILD FOLLOWERS>
Enjoy 10% off purchase at Quaint Little Things. Key in promo code "ParentandChild10" during checkout. Only applicable for purchase of Möbi Kids. Valid till 31 March 2019.
About Quaint Little Things:
quaint little things (QLT) is an online toyshop based in Singapore that finds new and exciting ways to help the little ones learn and develop through play. Be it math, creativity, self-confidence, motor and cognitive skills, or anything else you want your child to practice, QLT knows that building it into playtime holds the answer.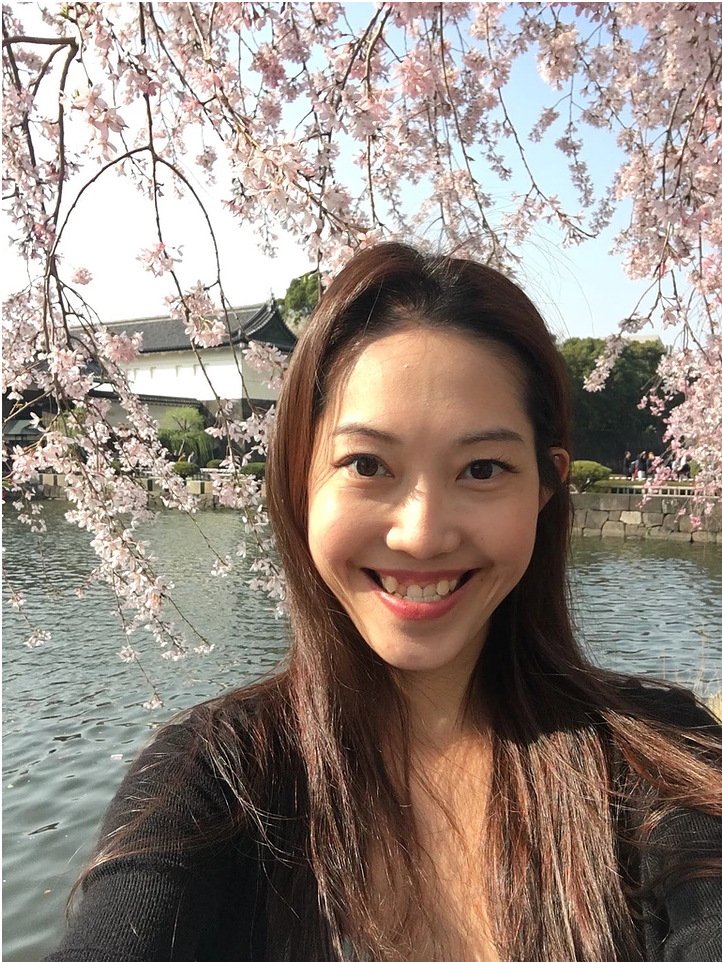 About Calvina Dawn Lee:
Calvina is a mother of two, well, three if you include her beagle, Louis. She has been travelling with her kids from when they were as young as 2-months-old, and believes that the gift of travel and exploration is one of the best experience parents could give to their children.