Updated: Mar 21
Thinking of a getaway to reconnect with your partner and unwind? 
Look no further; Six Senses Duxton is the perfect choice!
The first city hotel from acclaimed hospitality and wellness company Six Senses, Six Senses Duxton was originally a row of traditional shophouses, re-designed and re-utilized to harmoniously blend the shophouse aesthetic with the comfort of a modern hotel. Whisk your significant other half off to this private boutique hotel, away from the hustle and bustle of the CBD.
Design – Eccentric yet elegant
Sustainably restored by acclaimed British designer Anouska Hempel (Hempel and Blake's hotels, London), Six Senses Duxton features a diverse mix of Chinese, Malay and European elements. Upon entering the hotel, guests are in for an eccentric, elegant surprise — large golden fans and strong hues of black, gold and yellow are layered with Chinese screens and wallpaper featuring an 18th century English indenture from Anouska's personal collection. Alluring black and gold settees and communal black lacquer tables give way to the hotel reception and a private sitting room to the right, and an intimate bar and restaurant named Yellow Pot to the left.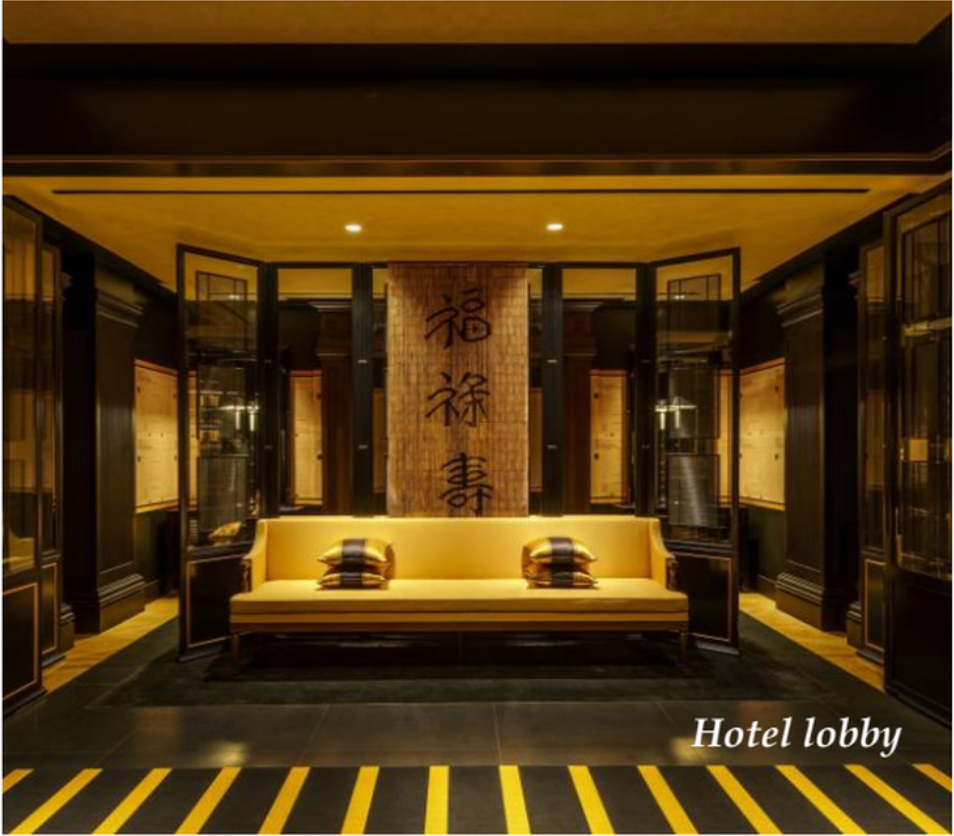 Rooms – For the romantic, stylish and sophisticated
Anouska has given each of the hotel's 49 guestrooms and suites a unique individuality across eight
themed categories so that no two are exactly the same. Room categories feature locally and historically
inspired names, such as Nutmeg, Shophouse, Opium and Pearl. The dramatic two-story Duxton Duplex Suites complete with restored original spiral staircase, ground floor Skylight Suites and the singular Montgomerie Suite are the largest in terms of space. Dramatic jet-black Opium Rooms and Suites feature black walls and seductive black four-poster Chinese platform beds, while the Pearl Suites are a burst of gleaming white walls, white bedding and dressers inlaid with mother-of-pearl. Whatever the size or category, Anouska envisioned the in-room experience to be romantic, stylish and sophisticated.
Small or large, sultry or light, the various rooms are elegantly juxtaposed to offer each guest a different
stay experience and the ability to be surprised and delighted during return visits. Elegant bespoke
furnishings and the designer ambience typify the experience in every way. Chinese calligraphy brushes,
bamboo screens and bold decorative pillows feature throughout as additional sensory elements.
Each room or suite features a truly top-flight mirrored minibar stocked with craft spirits, premium mixers, whole citrus and cut crystal glassware. Other standout amenities include individually controlled air- conditioning, Naturalmat organic mattress, bathroom amenities by The Organic Pharmacy, flat panel television with satellite channels and Bose Bluetooth speaker.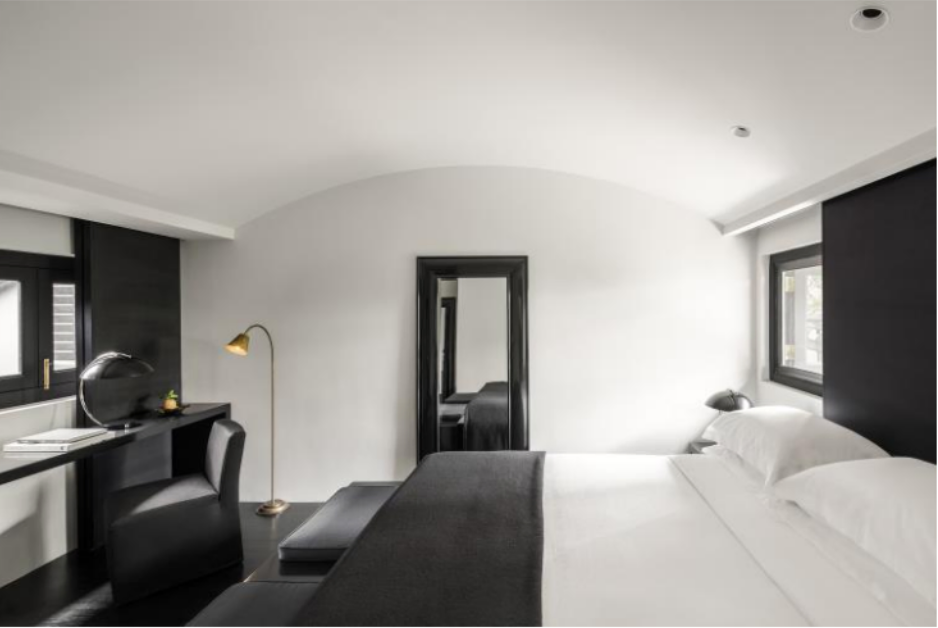 As with all Six Senses properties, Six Senses Duxton allows guests to explore and prioritizes wellness
during their stay. Couples are spoilt for choice with a range of activities to do together including unique neighborhood and nature discovery walking tours; fitness classes like outdoor yoga and indoor cycling through neighborhood partners and workshops on the art of crafting artisanal coffee and appreciating Chinese teas.
Professor Zhang Mao Ji of Long Zhong Tang — a reputable Traditional Chinese Medicine (TCM) physician with over 40 years of experience and a successful practice across the road — will offer consultations and a medicinal herbal dispensary for in-house guests.
Each day guests will also receive two chilled 30ml glass bottles of complimentary tinctures formulated by Professor Zhang and placed in the in-room mini-bar. One tincture is designed to be taken first thing in the morning, the other before going to bed at night, with several varieties on rotation. Examples include a daytime tincture of hawthorn slices, rose buds and roselle to improve appetite and body detoxification; and a night concoction of snow chrysanthemum, marigold, lavender to prevent insomnia, improve blood circulation and reduce anxiety.
During turndown service, a localized Wellness Bag is placed in each room. For Six Senses Duxton, this wellness amenity includes traditional Chinese herbal Po Chai Pills to help relieve gastric ailments; the iconic Tiger Balm for relieving everything from headaches to stuffy nose and insect bites; brain teaser toys and puzzles; an adult coloring card and pencils; soothing nutmeg oil for muscle aches; a reusable cotton tote bag; and the Six Senses Little Book of Wellness.
Wellness at Six Senses Duxton offers something for everyone to explore and incorporate into daily life to achieve an increased balance, overall health and wellbeing. When Six Senses Maxwell opens later this year, it will include one of Six Senses' acclaimed spas to further extend the wellness programs of both properties.
Dining – Pampering experience to Eat Well & Feel Better
Inspired by the age-old Chinese philosophy of balanced living and healthy eating, Yellow Pot is a modern Chinese restaurant and bar that stands out for its commitment to wellness and sustainability. Located at Six Senses Duxton, Yellow Pot focusses on delivering classic and innovative Chinese cuisine that favors healthful, organic and sustainably-sourced ingredients, paired with artisanal cocktails crafted using traditional herbs and botanicals —all underscored by Six Senses brand of warm service and emotional hospitality. The Yellow Pot experience connects a rich culinary tradition with modern city sensibilities in a truly beautiful and luxurious setting.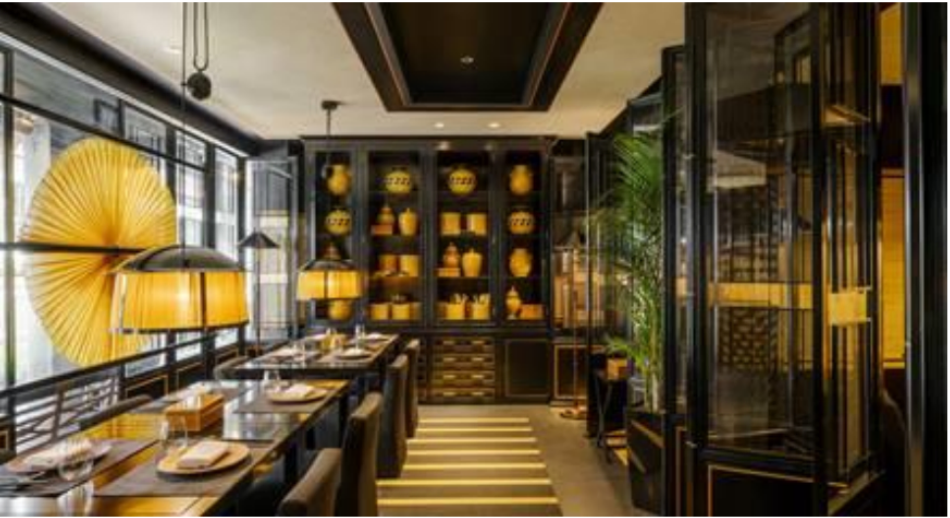 Chinese Chef Sebastian Goh helms the restaurant's well-balanced and sustainably driven Chinese
culinary experience, where he updates time-tested recipes with a contemporary, considered approach.
Beverage Consultant Kamil Foltan lends over 15 years of bartending expertise to curate a savvy selection of signature cocktails infused with herbal ingredients and traditional Chinese influences.
Bringing together both restaurant and bar through the Eat With Six Senses program is General Manager Murray Aitken, who reinforces the brand's wellness philosophy and approach to food and drink through a set of guiding principles put in place to help guests reconnect with food that is good for them as well as the surrounding areas from which much of the food comes.
The hotel is also situated near many great bars and restaurants should you feel like dining out instead.
Sustainability – Supporting the environmental projects
In addition to the environmental considerations implemented in the redevelopment of the hotels' heritage buildings, the properties' Sustainability Fund is comprised of 0.5 percent of revenues and 50 percent of the sale of Six Senses drinking water. The Fund will be used to support social and environmental projects at a very local level.
Six Senses Duxton – Singapore
www.sixsenses.com/hotels/duxton/destination
83 Duxton Road, Singapore 089540
+65 6914 1428
reservations-duxton@sixsenses.com
Photo Credit: Images used with permission from Six Senses Duxton