It is not easy being a working mum or a stay-at-home-mum (SAHM) in today's society as we are expected to fulfil various roles and look good at the same time! The saying goes, "there is no ugly woman, only lazy woman". Thankfully with Lash Extension, Mums can sleep in a bit more without having to get up early to apply mascara, eyeliner or falsies. In recent years, Lash Extension has become very popular and there are many beauty and home-based salons offering Lash Extension services. How do we choose a good salon?
A good Lash Salon:
1) Has technicians who Master good isolation technique
For Classic Lash Extension ( 1 strand of extension to 1 natural lash) or Russian Volume Lash Extension (multiple light weight lashes to 1 natural lash for thicker looking effect), a good Lash Technician practises good isolation technique where extensions are stick to 1 natural lash only and not sticking to 2 or more natural lash as it can caused damage to natural lashes resulting in premature eyelash loss. Cluster eyelash extensions is a Big no-no! It can severely damage your natural lash resulting in weak lash growth or permanent lash hair loss. Technician will usually add extensions on the healthy long lashes and not on baby lashes.
2) Shampoos your Lash Extension
The Salon will give your lashes or existing Lash Extensions (when you visit for touch-up) a good shampoo using a lash brush and lash foam! Clean lashes will result in better retention and absorption of lash products (e.g. Lash Serum) and also remove make-up debris, natural oil and dirt from the lashes and/or extensions.

3) Conducts a proper consultation before the procedure
If you are a 1st time customer, you should be requested to complete a consultation form for the Lash Technician to better understand your lash health and lifestyle. The Technician will also assess your eyeshape and eyelash direction to determine the design that suits you best. Extensions should not go beyond a third of your original lash length so as to maintain healthy lash growth. Extended lashes that are too long, heavy and curly are damaging to healthy lashes' natural growth and will weaken the natural lashes over time.
4) Practices good hygiene
The Salon sterilizes tweezers and other tools with the use of a UV Sterilizer or high heat equipment after each procedure to prevent cross-contamination. It may also use disposable supplies (if possible) to be discarded after each use.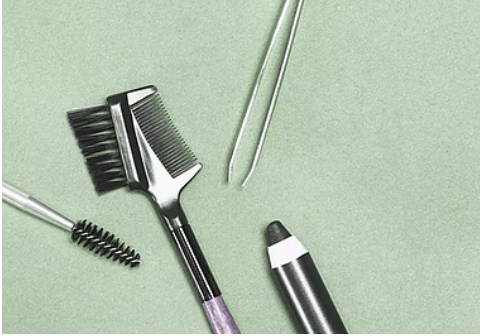 5) Educates customers on aftercare
The Salon will advise you on the aftercare steps. For e.g. to allow several hours for the lash glue to completely dry; hence to avoid taking shower, participating in fitness activity or going for facials right after your appointment. You should also shampoo your lashes daily (if you put on makeup regularly) or about 3 times a week (if you usually don't put on makeup).
With that, Mums can be assured of beautiful and healthy lashes. All that is left to do is to put on minimal makeup and viola, off you go to mesmerise and conquer the world, with your lush lashes and fluttering eyes!
Photo Credit: Image #1 & #2 from Lash Institute Singapore
About Annie Annabelle Soo
Lash Pro Competition (Slovenia), Fantasy Lash Art – 2nd in Place
She has been in the Beauty Industry since 2009, specialising in Eyelash Extension, Nails, Waxing, Threading, Makeup and Facials. Her clientele consists mainly of expatriates and busy mummies in Singapore. She is also a Certified Lash Educator with BL Lashes Korea and had furthered her knowledge in Lash Education in UK. In 2016, she founded Lash Institute Singapore which offers Lash Training courses accredited under Lash Inc. As a Director, she has trained individuals who aspire to set up home-based salons and major beauty salons in Singapore.