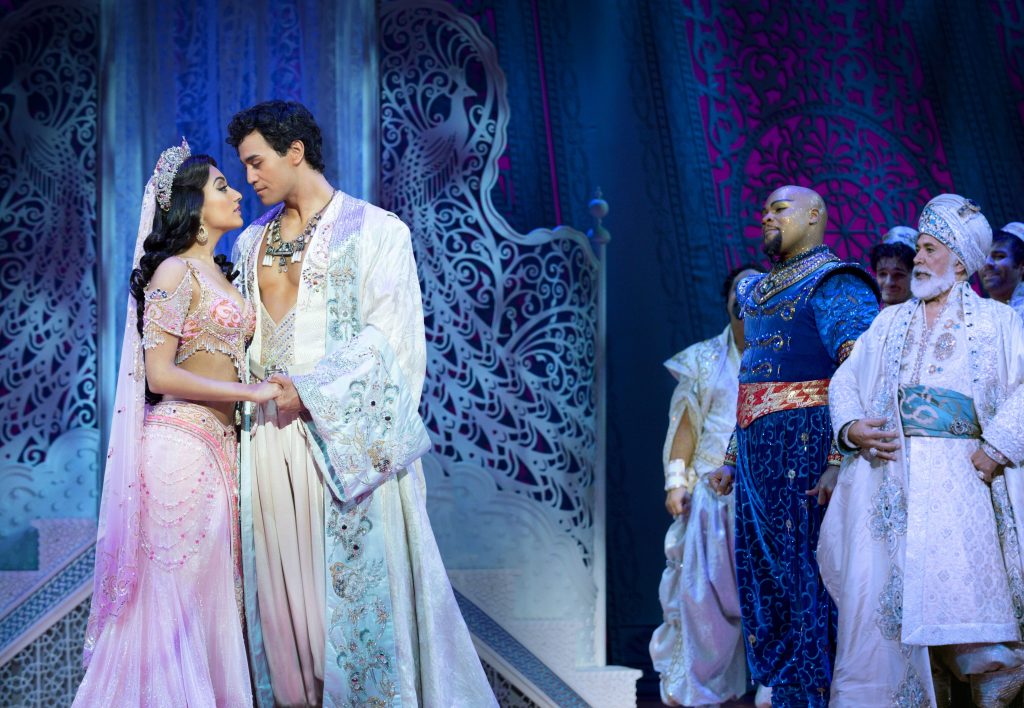 "A whole new world… "
Delighted to watch Disney's Aladdin on its Official Opening Night. What an elaborate production it is! No wonder it took 2 years of creative development, 2 tryouts and many late nights of rewriting, before this musical opened on Broadway. This production of Disney's Aladdin opened in Sydney in 2016 and has traveled to Melbourne, Brisbane, Perth, Auckland and Adelaide before making its way to Singapore – its first and only stop in Asia!
A spectacular production, it boasts a cast of 34 (between 20–50 years of age) and a staggering 337 glittering costumes, which feature 1,225 different fabrics, 712 different styles of beads and almost 500,000 Swarovski crystals! 40 tonnes of exotic flying scenery and 60 tonnes of automation and staging had been transferred to Singapore to recreate the fantasy city of Agrabah including the colorful marketplace, the lush palace of the Sultan (and his princess daughter Jasmine) and the legendary Cave of Wonders (formed by 120 pieces of gold).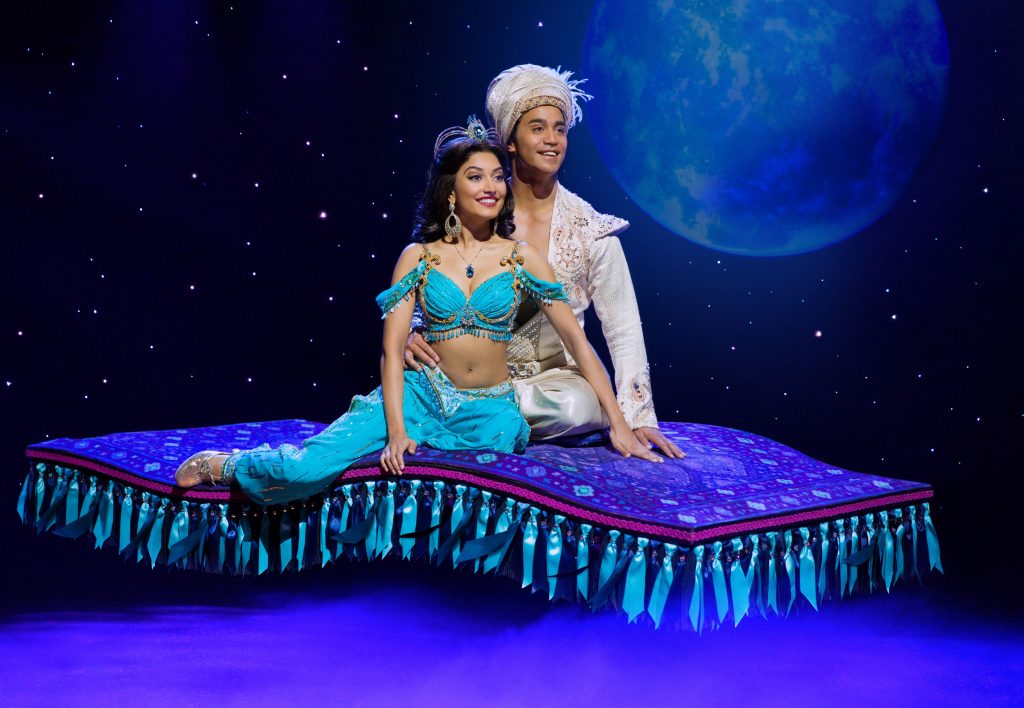 We were awed by the breath-taking sets, vibrant costumes, splendid dancing, witty script (some parts catered to Singapore audience) and elements of surprise. Experience Disney's music as you get wow-ed by the iconic flying magic carpet. The live orchestra (made up of 4 touring musicians and 10 local musicians) took it up a notch . This classic tale about fulfilling one's dreams, having courage/freedom to be oneself, being true to oneself and following one's heart definitely resonates with many of us. Its classic songs brought back sweet childhood memories. It is beyond doubt, a must-watch musical for both the young and old.
The Broadway sensation Aladdin is now playing at Sands Theatre at Marina Bay Sands
until September 1
to a limited season of
only 50 performances
. Tickets are available from $68* and a matinee performance has been added to celebrate National Day on August 9* . Buy four or more tickets and
save 10%*
when purchasing via
Marina Bay Sands ticketing
and
SISTIC
. Hurry, tickets are selling fast!
*Terms & Conditions Apply
#aladdinsingapore #awholenewworld #broadway #broadwaymusical #aladdin #aladdinmusical #disneytheatrical #disneyclassics #princessjasmine #genie #magiclamp #magiccarpet #disney #disneysg #parentchildsg #baseentertainment #baseentertainmentasia